Los Angeles is one of the sexiest cities in the world, it's magnet for beautiful people from all over the planet, so of course it's full of romantic hotels. From the glamour of Hollywood and Beverly Hills, to the sun drenched sands of Santa Monica, there's so many romantic hotels to choose from.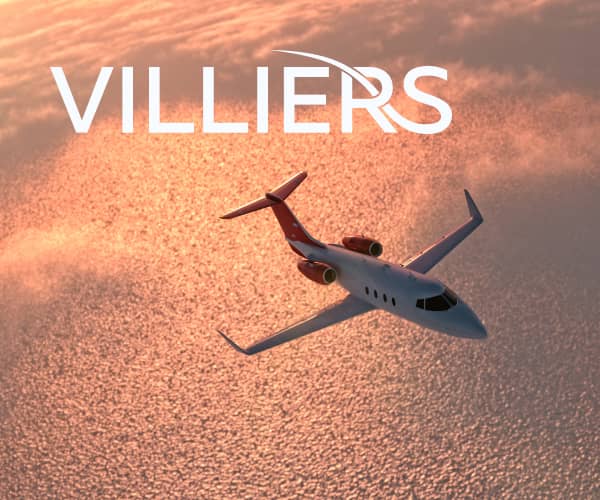 Romantic Beverly Hills Hotels
If you're looking to impress that special someone where better to take them than a weekend of romance in Beverly Hills.
Waldorf Astoria Beverly Hills
There's not much more romantic than a tub with a view, especially if the view is the Beverly Hills skyline. The Waldorf Astoria Beverly Hills is full of romantic touches like this. The rooftop pool is glorious. So if you're looking for a romantic getaway in Beverly Hills try the Waldorf Astoria.
The Beverly Hills Hotel
One of the world's most iconic hotels, The Beverly Hills Hotel, is sensational. A stay here feels like you're in a movie, not least because it is often packed full of movie stars. Located on Sunset Boulevard, it's only a mile to the center of Beverly Hills. But you may not want to leave this hotel. Cocktails by the pool at The Beverly Hills Hotel is an institution. The only thing sexier than the hotel is the clientele.
L'Ermitage Beverly Hills
The romantic L'Ermitage Beverly Hills is a short walk from Rodeo Drive. All of the 116 luxurious suites have real Hollywood glamour with walk-in dressing rooms and full length mirrors and adjustable mood lighting. On a hot summer night with the doors wide open, it's magestical.
Hotel Bel-Air
You may be from West Philadelphia but at Hotel Bel-Air you'll feel like a Prince. They'll soon have you drinking orange juice out of a champagne glass. This is a stunning romantic hotel, perfect for your wedding night, honeymoon, or tinder hookup.
Beverly Wilshire, A Four Seasons Hotel
You'll feel like a movie star at the luxurious Beverly Wilshire. It's the perfect hotel for a romantic night in Beverly Hills. Couples love the Wilshire for its exceptional location, classy suites, stunning pool, and its Michelin starred restaurant.
Four Seasons Hotel Los Angeles at Beverly Hills
The Four Seasons Los Angeles is quite possible the best hotel in Beverly Hills for a romantic getaway. It's luxurious, spacious suites exude romance and style. The location is superb and the restaurant is excellent.
The Maybourne Beverly Hills
The Maybourne Beverly Hills is magnificent, renowned for the sensational service, and attention to detail of the staff. This is the ultimate wedding night hotel in Beverly Hills, but it's also a hell of a good way to impress a hot tinder hookup.
Romantic Santa Monica Hotels
Santa Monica is a fabulous place for couples. There's nothing sexier than a luxurious hotel room overlooking the beach. I think Santa Monica is the perfect spot for local couples on an overnight romantic getaway, but it's also great for visitors to LA
Casa Del Mar
Not every romantic hotel in Los Angeles is in Beverly Hills. Casa Del Mar is located in sunny Santa Monica, right on the beach. Each of the romantic rooms comes with a spa bath. Stroll to the pier, relax with a cocktail poolside or enjoy a sunset from one of the two magnificent restaurants on site. Casa Del Mar is perfect for a romantic weekend getaway in Santa Monica.
Santa Monica Proper Hotel
Santa Monica Proper Hotel is a stunning design hotel located a short walk from Santa Monica Beach. The rooms here are stunning with plenty of interesting shapes and sensual textures. The floor-to-ceiling windows give the room a sexy feel. Couples love this romantic Santa Monica hotel.
Shutters On The Beach
Shutters On The Beach is, as the name suggests, right on the beach. Staying here on a hot summer night with the door open is amazing. You'll feel like you're right on the beach, only with less sand. This is the perfect hotel for locals looking for a romantic staycation, or visiting couples wanting a more relaxed L.A. experience.
Fairmont Miramar Hotel & Bungalows
If you want a romantic room with a balcony overlooking Santa Monica beach the Fairmont Miramar is just the place to indulge your proclivity. This romantic Santa Monica hotel has some stunning views and you'll want to make the most of them.
Oceana Santa Monica
Who doesn't love a romantic 4 post bed? Especially one with ocean views! Oceana Santa Monica is one sexy hotel, the location is perfect for a romantic weekend. There's plenty of great restaurants and interesting shopping, and the pier at night is super romantic, with all those lights lighting it up like a Christmas tree.
The Culver Hotel
A short 15 minute drive from Santa Monica is the magnificently romantic Culver Hotel. Huge padded headboards are great for safety if things get a little wild, while the chandeliers add a sense of romance. It's perfect for a night away from the kids, or a romantic weekend getaway in Los Angeles.
The Most Romantic Hotels in Santa Barbara
Santa Barbara is perfect for a romantic weekend away. If you live in LA it's a great option for a short break. Especially if you don't want to drive to Vegas. Santa Barbara is a very different kind of fun, but, it's got some really great romantic hotels, and wonderful restaurants.
The Ritz-Carlton Bacara, Santa Barbara
There are few things more romantic than a fireplace in the bedroom. If you're not fortunate enough to have one at home the try this romantic suite at The Ritz-Carlton Bacara, Santa Barbara.
Hotel Californian
This romantic beachside stunner is one of the most romantic hotels in Santa Barbara. It is located a short walk from the beach. Rooms here are wonderful, and the hotel has a relaxed holiday feeling which is awesome given its proximity to LA.
Sexy Hotels in Downtown Los Angeles
Downtown Los Angeles is super romantic if you're high above it looking out at the lights, cocooned in a luxurious hotel.
Downtown Los Angeles Proper Hotel
Downtown Los Angeles Proper Hotel oozes romance. It's luxurious, and very stylish rooms, combined with the stunning views of downtown LA are enough to impress the pants off of almost any tinder/grindr hookup.
InterContinental – Los Angeles Downtown
You'll feel like the king of the world at The InterContinental Los Angeles Downtown. It towers high over the city offering stunning views of the LA lights. It's perfect for a romantic getaway, or a staycation.
Los Angeles is a great destination for a romantic couples vacation, offering a wide range of activities and experiences to suit almost any couple. Whether you're looking for a luxurious getaway or a more laid-back romantic vacation, Los Angeles has something for everyone.
When it comes to accommodation, Los Angeles has a wide range of options for couples. From luxury hotels with stunning views of the city, to cozy bed and breakfasts in charming neighborhoods, there's a perfect place for every couple. Some popular options for romantic hotels in Los Angeles include the Beverly Hills Hotel, the Four Seasons Los Angeles at Beverly Hills and the Montage Beverly Hills.
There are plenty of things to do in Los Angeles for couples too. Take a romantic stroll on the beach, visit the Griffith Observatory or Griffith Park for a romantic hike with a view of the city. The Santa Monica Pier is also a great option for a romantic date, where you can take a Ferris wheel ride and enjoy the ocean view. For a more upscale experience, you can enjoy a romantic dinner at one of the many fine dining restaurants in the city such as Spago Beverly Hills or The Beverly Hills Hotel's Polo Lounge. And, the city offers a wide range of entertainment options, such as visiting the Walk of Fame, Hollywood Bowl, or taking a studio tour of a major movie studio.
In short, Los Angeles is a great place for a romantic couples vacation, offering a wide range of accommodations, activities, and entertainment options to suit any couple's preferences. With its beautiful beaches, charming neighborhoods, and world-class dining, Los Angeles is the perfect destination for a romantic getaway.