Nothing say's I love you like booking a room in one of these seductively romantic hotels in NYC.
Everybody knows New York is a sexy city. It pulls the talented, the wealthy, and the beautiful from all over the world. The city makes you feel alive, virile even. So, it's a great place for romance. New York is full of romantic hotels, perfect for a secret rendezvous with your sweetheart. There are so many great sites; museums, galleries, theatres, fancy restaurants, cool bars, and hip clubs. It's quite possibly the most romantic city in America. So if you're a local planning a staycation at a romantic suite in the city or a visitor in New York for a romantic getaway, these sexy hotels are a great place to start.
The Best Hotels For Couples In New York
Conrad New York Downtown
The 5 star Conrad Hotel in Downtown New York offer romantic river views, a great location, and clean modern rooms. It's a wonderful hotel for couples on a romantic getaway in New York. The Conrad Hotel is luxurious and has an excellent restaurant, the location is great too. It is a very popular hotel for couples in New York.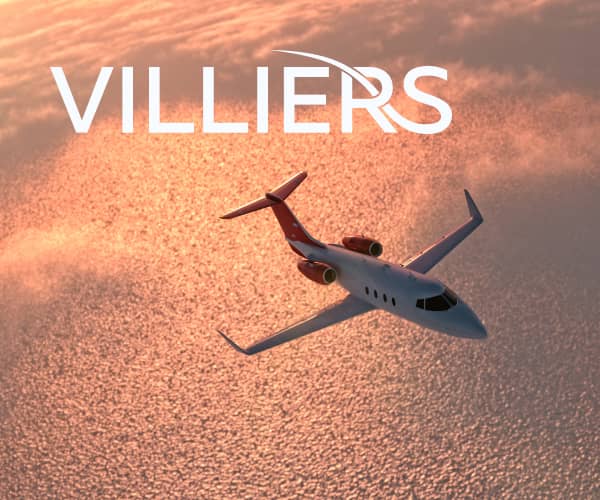 The Peninsula New York
There's something super romantic about a hotel with a grand entrance and lobby. The Peninsula New York certainly makes a great first impression. And it's in a great location close to the Museum of Modern Art, which should be on every couples Sunday afternoon date list. The hotel is just off Fifth Ave,it has a great spa, a fabulous restaurant and one of the best rooftop terraces in the city. This is a superb romantic hotel in New York and a great wedding night hotel.
The Dominick Hotel
The romantic Dominick Hotel is one of Soho's finest, the sexy floor-to-ceiling windows offer stunning views, especially from the hotels upper floors. There's a choice of four restaurants within the hotel and so many more nearby. Soho is a great location for a romantic trip to New York and The Dominick is one of the best hotels for couples.
Four Seasons Hotel New York Downtown
You can't look at romantic hotels in NYC and not consider the Four Seasons. It's a beautiful hotel, every bit as luxurious as you'd expect. And, it's in a sensational location. Many of the rooms have romantic balconies and they all have luxurious bathrooms which is essential for a romantic hotel. This is an excellent choice for a wedding night, honeymoon or any romantic occasion.
Casa Cipriani New York
The romantic Casa Cipriani Hotel in New York offers great river views and stupendous luxury. There's a great terrace, a really good restaurant and a classy lounge bar. It's a great choice for couples on their anniversary, or any special occasion. This is a very romantic hotel.
The Whitby Hotel
The gorgeous Whitby Hotel is one of NYC's finest. Located just off Central Park on West 56th Street this luxurious 5 star hotel oozes romance. The decor is stunning, designed by Kit Kemp – you will not be disappointed. A short walk from The Museum of Modern Art, there's plenty to see and do in this part of New York. Couples love the location. This is a hotel so good you won't want to leave.
Mandarin Oriental New York
You'll fall in love with NYC at Mandarin Oriental New York. This incredible romantic hotel overlooks Central Park, it's a view you'll never tire of. A wonderful wedding night hotel in New York, the Mandarin is luxurious, and comfortable. The service is exceptional too. Mandarin Oriental is an excellent hotel choice for a romantic getaway in New York.
The Sherry Netherland
Stunning views of Central Park await at this lovely New York hotel. Stroll to The Museum of Modern Art or Central Park Zoo, dine at Daniel, the finest French Restaurant outside of France. There's so many great date activities in this part of NYC. The Sherry Netherland is the perfect hotel for any romantic occasion.
NobleDEN Hotel
Little Italy's wonderful NobleDEN Hotel is an absolute gem of a hotel. Perfect for couples on a budget, it is stylish, modern and has a very romantic feel for a 3 star hotel. There's no restaurant, but being located in Little Italy and a short walk from China Town means you'll be spoilt for choice when it comes to dining. This is an ideal hotel for couples on a smaller budget.
Lotte New York Palace
Lotte New York Palace is a romantic 5 star hotel in Midtown-Manhattan. There's some lovely views of St Patrick's Cathedral. The hotel offers free transfers to Broadway so it's an excellent choice if your planning to catch a show. Lotte New York Palace is actually a historic mansion, once the private residence of financier Henry Villard, but now you can enjoy the the decadent luxury of this wonderful romantic hotel in New York.
The Langham, New York, Fifth Avenue
Luxurious and romantic The Langham New York located on Fifth Avenue offers excellent views of the iconic Empire State Building. The hotel is about as luxurious as a hotel can be. The restaurant Ai Fiori is Michelin starred so you know you are in for a treat when you dine there. This is a great hotel for a wedding anniversary, or your wedding night. But it's also an excellent place to impress a random tinder hookup.
The Greenwich Hotel
A warm welcome awaits you at The Greenwich Hotel. Their words not mine, but they live up to the promise and guests here rave about the staff. Friendly and attentive, and very welcoming. The Greenwich Hotel is in a superb location for couples, there's so much to see a do nearby but you may not want to leave this luxurious hotel. Instead enjoy dining at Locanda Verde the exceptional inhouse restaurant, or book a massage at their famous Shibui Spa. If you are looking for a romantic 5 star hotel in NYC then The Greenwich Hotel is one of the finest.
SIXTY SoHo
Uber cool SIXTY SoHo is a stylish romantic hotel in NYC's trendy SoHo district. A boutique hotel, it offers a magnificent rooftop bar in summer, and one of SoHo's hottest restaurants, Bistrot Leo which is as french as it sounds. Couples love the hotel, the location, and the sexy four post beds.
The Mercer
The Mercer is a luxurious 5 star hotel in SoHo. Featuring romantic loft-style rooms with high ceilings and marble bathrooms, it has a lovely ambience. There's a excellent restaurant, and the service is exceptional too. All things considered the Mercer is an excellent choice for a romantic vacation in New York.
The Plaza
Easily one of New York's grandest hotels The Plaza offers exception luxury at 5th Ave on Central Park. This is my favourite location in NYC, there is so much to do from shopping, to dining, museums, galleries, and of course Central Park which is magnificent. This is an exceptional experience and every New Yorker should stay here at least once, it's perfect for a romantic weekend in the city.
The Pierre, A Taj Hotel, New York
One of the few hotels in New York that can match the grandeur of The Plaza is The Pierre. Exceptional architecture, service, and history combined with exceptional luxury to make this one of New York's most romantic hotels. It's an Upper East Side landmark popular for weddings, it simply oozes romance making it perfect for a sexy couples vacation in NYC.
Gansevoort Meatpacking
Couples looking for a romantic hotel with a difference will love Gansevoort Meatpacking in Greenwich Village. This stylish conversion of a historic building has created a very sexy hotel. The rooftop pool is a summer favourite, and the restaurant offers a very romantic space, especially in the evening. This is an excellent choice for couples wanting to do a little meat packing of their own.
JW Marriott Essex House New York
If you're looking for a romantic hotel on Central Park then JW Marriott Essex House New York is a great option. Located on Central Park South, you won't find a hotel closer than this. There's top notch dining, and a lovely spa too. It's an excellent choice for a romantic getaway in NYC.
Trump International New York
Located on the edge of Central Park on the Upper West Side Trump International New York is a magnificent hotel. There are some stunning park view rooms, two first class restaurants and a huge spa. It's a very romantic hotel, perfect for couples getaway in New York.
Equinox Hotel Hudson Yards New York City
Equinox Hotel Hudson Yards New York City has some stunning romantic suites. What more could you want for? A roaring fire and a magestical view of the city lights. Perhaps a view of the Hudson River? They have that too. There's an exception restaurant and bar on the rooftop terrace as well. Any couple looking for a romantic hotel in New York should consider Equinox Hotel.
The Wall Street Hotel New York City
The exquisite Wall Street Hotel is you guessed it located in Wall Street in the heart of the financial district. But don't think it's all business and no pleasure this is a truly exceptional hotel, offering the very best in every aspect. The rooms are large and beautifully furnished, the entire hotel is impeccably clean, and the service is outstanding. If you have high standards you won't be disappointed. The Wall Street hotel is an excellent choice for a special occasion.
Unforgettable Date Night Ideas in New York
Make your stay in the city even more memorable with our guide to unforgettable date nights in New York. Whether it's a dinner cruise around the Statue of Liberty, a Broadway show, or a romantic stroll through Central Park, there are countless experiences waiting for you. Let the city's dazzling night-time scenery create the perfect backdrop for your love story. Check out our full post for more amazing date night ideas in New York.
The Most Romantic Restaurants in New York
Complement your stay at a romantic hotel with a dining experience at some of New York's most romantic restaurants. From cozy candlelit bistros to rooftop restaurants with breathtaking views, New York City offers a plethora of dining options that cater to all tastes and budgets. Discover where you can indulge in delectable cuisine while basking in the ambience of love in our complete guide to the most romantic restaurants in New York.
The Top Romantic Spots for Proposals in New York
Thinking about popping the question? Look no further than the romantic landscapes of New York. From the iconic Top of the Rock with its panoramic city views to the serene setting of the Brooklyn Botanic Garden, we've compiled a list of the top romantic spots for proposals in New York. Let us guide you to the perfect place to take your relationship to the next level in our comprehensive post.
Hidden Romantic Gems in New York
Beyond the bustling streets and towering skyscrapers, New York City hides a myriad of romantic spots known only to the locals. From secluded parks to intimate jazz clubs, our guide to the hidden romantic gems in New York unveils these secret places where love thrives away from the crowds. Check out our full post for a unique romantic experience in the Big Apple.
Best New York Rooftop Bars for a Romantic Evening
With its impressive skyline, a rooftop bar in New York offers a unique setting for a romantic date. Whether you're toasting to love with cocktails at sunset or stargazing into the late hours, our guide to the best New York rooftop bars for a romantic evening has you covered. For a memorable date night under the city lights, check out our comprehensive post.
Romantic Weekend Getaways Near New York
If you're looking to escape the city buzz for a quiet, intimate weekend, New York offers numerous romantic getaways within a short drive. From cozy cabin retreats in the Catskills to wine tasting in the Finger Lakes, our guide to romantic weekend getaways near New York is a perfect resource for planning your next couple's escape. Read our detailed post for more inspiration and practical tips.
New York's Most Romantic Museums and Art Galleries
Art and love often go hand in hand. New York City, with its vibrant arts scene, hosts a range of museums and galleries perfect for romantic exploration. Whether it's the grandeur of The Met or the contemporary edginess of MoMA, our guide to New York's most romantic museums and art galleries has something for every art-loving couple. Dive into our extensive post for a culture-filled romantic date idea.
Couple's Guide to New York's Parks
Nothing spells romance like a picnic or a quiet walk in a beautiful park. From the world-famous Central Park to the lesser-known but equally charming Prospect Park, our couple's guide to New York's parks takes you through the city's green spaces that provide perfect settings for love. For more on how to enjoy New York's natural beauty with your loved one, check out our comprehensive post.