Charleston, South Carolina is quite possibly the most charming, romantic little city in America. So it's no surprise it has some of the best hotels for a romantic getaway.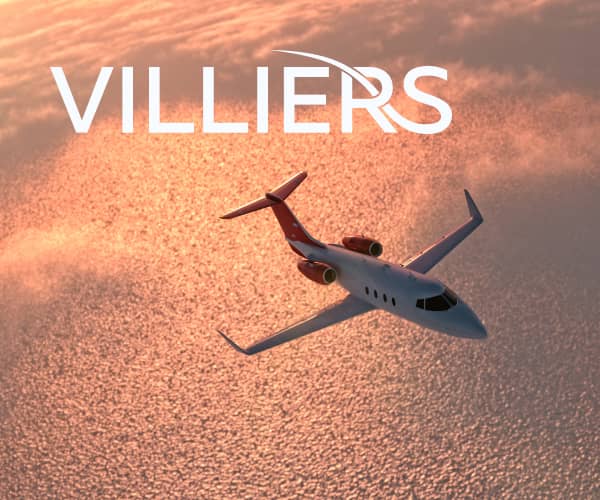 The Best Hotels for Couples in Charleston
Hotel Bennett Charleston
The romantic Hotel Bennett is one of the finest hotels in Charleston. It's a 5 star hotel with a rooftop pool and some very luxurious suites. Hotel Bennett is located in the historic district which is the most romantic part of Charleston. If you're looking for a romantic weekend in Charleston then Hotel Bennett is perfect. All the rooms are air-conditioned which is a must in the south during summer. And, while all of the rooms are nice, for those who can afford it the Premier King Room with Terrace offers the most romantic experience with its magnificent bath and lovely terrace.
The Spectator Hotel
The wonderful Spectator Hotel is an excellent choice for couples wanting a romantic getaway in Charleston. There are lovely views from this charming hotel. Rooms are luxurious, and it is a short walk from Charleston waterfront park. Couples love the turndown service, it's the little touches and attention to detail that make a stay at this romantic hotel such an incredible experience. This is one of the best hotels for couples in South Carolina.
The Charleston Place
The Charleston Place is a romantic 5 star hotel in Charleston with a very European feel to it. Couples love the romantic balconies, it's all very Romeo and Juliet. The hotel itself is remarkably grand. There's a swimming pool with a retractable roof and a wonderful cocktail bar, everything is very luxurious. If you are planning a romantic vacation in Charleston you have to consider The Charleston Place.
The Beach Club at Charleston Harbor Resort and Marina
The Beach Club at Charleston Harbor Resort and Marina is a luxurious hotel for couples located in the lovely Charleston suburb of Mt Pleasant. This is one of the largest hotels in Charleston and features an excellent restaurant (The Fish House) as well as a large pool. Couples will enjoy the large rooms decorated in a typical southern luxury style.
The Dewberry Charleston
Couples love The Dewberry Charleston for a romantic weekend away. The location is Charleston's charming historic district is excellent, rooms on the upper floors have lovely views. But for many couples on a romantic getaway it's the large mirrors on the wall behind that bed that they'll remember. It's all very tasteful, but also very, very sexy. One of the larger 5 star hotels in Charleston The Dewberry feels luxurious, making it perfect for a honeymoon, or a wedding anniversary. But it's also an excellent hotel for couples on a spontaneous romantic getaway.
French Quarter Inn
Located in the historic district a short walk from the horse carriage tours stand, French Quarter Inn is right where couples want to be in Charleston. It's the perfect location for a romantic getaway hotel. And it is not just the location that is excellent, the hotel is brimming with character and charm. Rooms offer some wonderful leafy views. For the most romantic experience book a corner King room with Terrace. The terrace is wonderful on a hot summer night and so romantic.
Harbourview Inn
Harbourview Inn is another great choice for couples on a romantic weekend getaway in Charleston. The Hotel offers rooms with Harbour views, but better still is the fireplace. If you're visiting in winter it's a real treat. If you are not lucky enough to have a fireplace in the bedroom at home then it is super romantic, and the soft light of the fire is very flattering. This is a great choice for couples on honeymoon, or celebrating a romantic occasion.
Market Pavilion Hotel
Charleston's Market Hotel is a lovely romantic hotel for couples, located in a historic building in the historic district. Couples love the charming rooms with antique furniture as well as the exceptional rooftop terrace with it's magnificent swimming pool and excellent views. There are many restaurants nearby as well as an excellent restaurant and bar in house.
Andrew Pinckney Inn
Couples looking for a romantic boutique hotel in Charleston with some real charm will love the Andrew Pinckney Inn. This beautifully restored 1840's inn offers loads of character, it also offer some very romantic rooms. The King Suite with spa bath is best for couples, as it is spacious and as the name suggests has an sexy spa bath couples will adore.
20 South Battery
Stay in a historic mansion in Charleston! 20 South Battery is a boutique hotel in what was once a magnificent private home. Built in the 1840's this building has seen it all. Now it is the epitome of southern hospitality, and open for all. The location is excellent, facing the harbor in the middle of Charleston. Couples love this location.
Zero George Street
Another of Charleston's many historic boutique hotels is the exceptionally romantic Zero George Street. This wonderful little hotel has some of the most charming suites in Charleston. Couples love the location but they they also love the hospitality at Zero George. Perfect for a weekend getaway in Charleston.
86 Cannon Historic Inn
86 Cannon Historic Inn is an adults only boutique hotel with some lovely romantic touches. My favourite suite is the loft King with it's wonderful shower, but all the rooms are excellent. A tasteful hotel conversion of a historic house this is an excellent choice for a couples weekend in Charleston.
The Restoration Hotel
The Restoration Hotel is a stunning hotel conversion. The rooms are unique and filled with character. It is the perfect hotel for couples in Charleston, offering a restaurant and bar to go along with the luxurious rooms and excellent service. The location is good too, right in the historic district which is where you'll want to spend your time in Charleston.
Romantic Charleston
Charleston has exploded in popularity as a romantic couples destination in recent years. It undoubtedly one of the most romantic small cities in America and a must visit for anyone on the east coast. The large number of quality boutique hotels, great southern restaurants, and charming heritage buildings combined with the relaxed small city feel, and the fact that it's just a really pretty town combine to make Charleston one of the most romantic cities in America. You really MUST visit.
When is the best time of year to visit Charleston?
Most people consider spring and fall the best times to visit Charleston. Summer is also popular but it can be to hot for some folks. The winter time is less popular, but it is also cheaper to visit Charleston in winter so it is a great time to visit if you are on a budget.
What is there for couples to do in Charleston?
The point of a couples romantic getaway in Charleston is that there isn't anything specific that you must do. But there are lots of really chill cool things you can see and do together. It's the kind of place couples stroll around hand in hand, looking at the historic houses, grabbing a drink, doing some boutique shopping, having a great meal (Charleston's dining scene is next level), look at a gallery or museum, take a carriage ride, have another drink. Visit the waterfront and the harbor, or check out a historic site. What makes it so relaxing is how pretty the entire city is and how charming and relaxing it is just being there. Not having a list of 10 must see places to tick off in a weekend is what makes it so damn good. That and the famous southern hospitality, everybody is so polite in Charleston.