Adelaide, South Australia is a city known for its picturesque landscapes, delicious wines, and charming atmosphere. It's the perfect destination for couples looking for a romantic getaway. Whether you're looking to explore the famous Barossa Valley, indulge in delicious wines, or simply relax and enjoy each other's company, Adelaide has it all. And what better way to make the most of your romantic getaway than by staying in a luxurious and sexy hotel?
Adelaide is home to some of the most romantic hotels for couples, each with their own unique charm and amenities. From luxurious spa retreats to charming bed and breakfasts, there's something for every couple to enjoy. Imagine sipping on a glass of wine in the privacy of your own room, or soaking in a hot tub with your loved one. These are just a few of the experiences you can look forward to when choosing a romantic hotel in Adelaide.
So, if you're looking for a romantic getaway that's filled with delicious wines, picturesque landscapes, and luxurious accommodations, Adelaide is the perfect destination. With a wide range of sexy hotels to choose from, you're sure to find the perfect one for you and your partner. Whether you're looking for a couples' spa retreat or a charming bed and breakfast, Adelaide has it all. So pack your bags, grab your partner, and book your next romantic getaway in Adelaide, South Australia.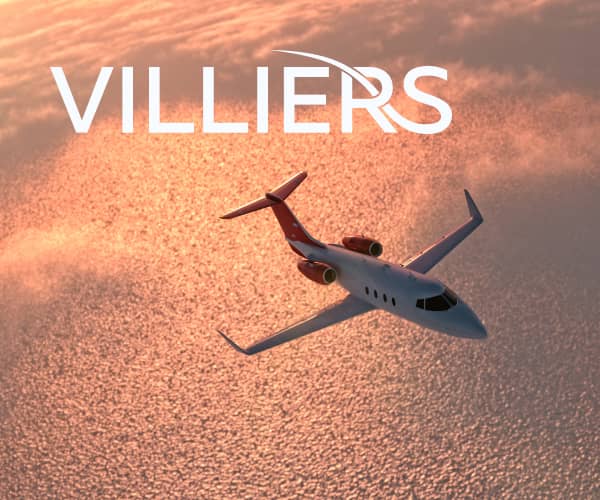 Stamford Plaza Adelaide
The Presidential Suite at Stamford Plaza Adelaide makes this hotel one of the sexiest hotels in Adelaide. So, it's perfect for couples looking to celebrate a special occasion with a night in a fancy hotel. They've only got one Presidential suite though, so book it early to avoid missing out on your honeymoon.
Mayfair Hotel
Just like in the game Monopoly, staying at a hotel in Mayfair isn't cheap. But, at Adelaide's magnificent Mayfair Hotel it sure is worth it. The Mayfair Hotel is perfect for couples on a honeymoon in South Australia, the luxurious rooms are a private oasis in the heart of a lively city. There's plenty to see and do, then you can retreat to your room for a little romance.
Eos by SkyCity
Floor-to-ceiling windows always make a hotel room sexy, so if you're looking for a romantic getaway in South Australia Eos by SkyCity is an excellent option. It's perfect for your wedding anniversary, Valentine's Day, birthday, or just a dirty weekend in Adelaide!
Stamford Grand Adelaide
Stamford Grand is Adelaide's sexy seaside getaway. Located right on the beach with a choice of ocean view or city view. There are even balconies if you still enjoy a post coital cigarette. The hotel has a great pool too. This makes it the perfect hotel for locals looking for a romantic weekend escape from their dreary suburban life, or for visitors to Adelaide who prefer a beach getaway to a weekend in the CBD.
Sequoia Lodge
Sequoia Lodge has to be the classiest romantic getaway in Adelaide. So whatever the occasion, you'll impress the pants off your special someone with a night or two at Sequoia Lodge. It's all about the juxtaposition between the ultimate in privacy and all of that glass. They've pulled it off beautifully, so beautifully that despite all those magnificent windows it's totally private making it the perfect spot for your romantic getaway in SA.
InterContinental Adelaide
A romantic weekend for two at the InterContinental Adelaide, yes please! InterContinental Hotels are a luxury brand, and the Adelaide hotel is one of the most romantic 5 star hotels in SA so it's perfect for any romantic occasion, from a honeymoon to a dirty weekend.
Sofitel Adelaide
Sofitel Adelaide is my top choice for a romantic getaway in Adelaide. Those stunning views from the floor-to-ceiling windows are available throughout the suite, in the lounge, the bedroom, and importantly, the bathroom, where there's an enormous deep soaking tub positioned right by the window. You'd be in full view, but you're so high up no one can see a thing. That slight thrill is still there every time you undress by the window, and it'll put you in the mood faster than 2 glasses of wine and a plate of oysters.
The Playford Adelaide – MGallery by Sofitel
The only thing restrained at The Playford Adelaide – MGallery by Sofitel will be you when your partner ties you that 4 post bed. So bring your toys and play in this delightfully sexy hotel. It's located in the heart of Adelaide, a short walk from Rundle Mall. They have a heated pool and the best breakfast in town. This is the perfect hotel for your wedding anniversary, or perhaps Valentine's Day.
Mount Lofty House
Mount Lofty House is close to many of South Australia's best wineries is an Adelaide institution, it's where locals go for a romantic weekend getaway. But visitors to SA will love it too. This is a great place to spend your wedding night and also suitable as a honeymoon hotel.
Oval Hotel
The Oval Hotel is located at the Adelaide Oval, perfect for sports lovers or lovers of sports people. It's close to downtown but much much quieter than most options near the CBD. Who knows, perhaps a romantic weekend the Oval Hotel just might stop your relationship from going pear shaped!
Hilton Adelaide
Hilton Adelaide is a favorite with couples from all over South Australia. Located in the CBD close to Gouger Street dining precinct. There's plenty for couples to do outside the hotel, as well as inside. This is a great overnight hotel after dinner in town. The perfect surprise treat for your lover.
Romantic Couples Getaways near Adelaide
The Louise
The Louise is a romantic luxury Lodge in the Barossa Valley, a little under an hour's drive from Adelaide. This is arguably Australia's best wine country, and wine is a well-known aphrodisiac. So it only makes sense that The Louise is one of South Australia's sexiest hotels. With features like the stunning infinity pool and the luxurious suites with totally private outdoor rain showers, it's easy to see why couples come again and again.
South Australia is a wonderful place to retreat for a romantic getaway. The Barossa Valley region has some of Australia's best wineries and we all know wine is an aphrodisiac! So, whether you head out to Barossa Valley or just enjoy a weekend seeing the sites of Adelaide, you can be sure that your romantic getaway to South Australia will be sensational.