Melbourne is such a romantic city, It's famous for Australia's best shopping, great theatre and arts, as well as exceptional museums and galleries. The food scene in Melbourne is off the charts, there are so many great restaurants from fine dining, to cool and casual and almost every ethnicity you can imagine. Best of all is the legendary nightlife! Melbourne's a great place for a romantic couples getaway.
Romantic Hotels in Melbourne CBD for couples
QT Melbourne
QT Hotels are known for being sexy, and pushing boundaries. And, after a couple of cocktails at QT Melbourne's romantic rooftop bar, you'll be feeling that way too. The rooms at QT Melbourne do not disappoint, they're seriously romantic too, the bathrooms are fantastic, some have magnificent deep soaking tubs, easily big enough for two! All in all, it's a decadently sexy hotel perfect for couples.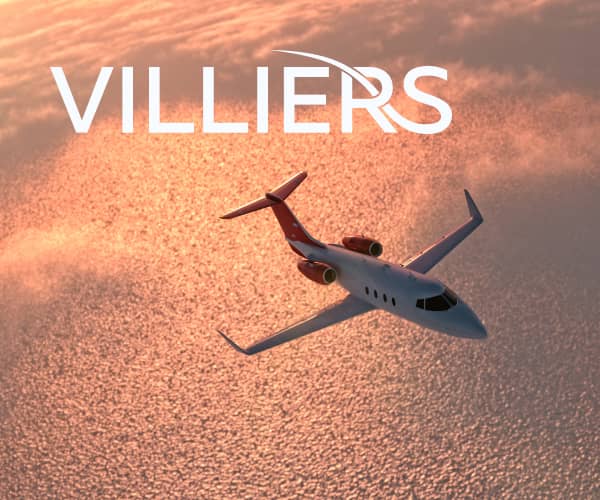 Pan Pacific Melbourne
Pan Pacific is one of Melbourne's sexiest hotels, in fact it's one of the most romantic hotels in Australia. Just look at that view from the bed! Imagine it at night with the city lights laid out before you. This the perfect hotel for locals on an overnight staycation.
Park Hyatt Melbourne
The Park Hyatt Melbourne is a luxurious 5 star hotel perfect for romance. So book yourself in for some 5 star loving and enjoy the ultimate romantic getaway hotel in Melbourne.
W Melbourne
At W Melbourne, the W stands for windows. There are lots of them; enormous sexy, floor-to-ceiling, windows. What makes them extra sexy is the proximity of other buildings, and the fact that you're never quite sure if they can see in or not. W Melbourne, is really REALLY nice, it's a great place for a romantic weekend in Melbourne.
The Savoy Hotel on Little Collins Melbourne
The romantic Savoy Hotel is the perfect spot for a couples getaway in Melbourne. It's located on Little Collins, a short walk from the Yarra River, Collins Street and all of Melbourne CBD. It's right in the heart of th action. So, if you're planning an action packed romantic weekend in Melbourne this could be the perfect place.
Crown Towers Melbourne
Crown Towers Melbourne is luxurious romantic hotel in Southbank. Offering stunning views back towards the city or across Port Phillip Bay. And, being part of the Crown Casino complex means there's loads of great restaurants, bars, and shopping too. What more could you want on a romantic getaway in Melbourne?
Grand Hyatt Melbourne
Whether you're having some 'alone time' or enjoying a bath with a friend, you can't go wrong with a bottle of bubbles, a giant bubble bath, and a magnificent view of Melbourne. Grand Hyatt Melbourne is super romantic, and uber luxurious, perfect for a couples getaway. It's easily one of the most romantic hotels in Melbourne.
Crown Promenade Melbourne
Floor to ceiling windows overlooking the water! What more could you ask for in a romantic hotel room? A view you can enjoy from the bed perhaps. Crowne Promenade Melbourne's sexy hotel suites have everything you need for a good time. Just bring someone to enjoy it with you.
Crowne Plaza Melbourne, an IHG Hotel
Lights reflecting off the water just scream romance, and Crowne Plaza Melbourne does too. It's romantic Melbourne hotel in a sensational location, just across the river from Crown Casino and an easy walk to all of downtown Melbourne. This is the perfect base for your romantic getaway in Melbourne.
Quincy Hotel Melbourne
If you're looking for an affordable romantic hotel in Melbourne, the Quincy Hotel is perfect. It's ideal for a tinder hookup with someone who you don't want to know where you live. But, it's also great for regular couples who just want a cheap romantic break and fancy a night or two in the city.
Sofitel Melbourne On Collins
Sofitel Melbourne on Collins has an air of quality to it. Its decor is timeless, upmarket, and sexy in a way that doesn't seem to date. Because of this, it appeals to romantic couples of all ages. In my opinion, this is the perfect hotel to spend a rainy weekend in bed, ordering room service, binge-watching Netflix, sleeping, and enjoying each others company all weekend long. The views are incredible day and night. Sofitel Melbourne on Collins is the best hotel for a romantic weekend in Melbourne.
The Westin Melbourne
The Westin Melbourne is a romantic hotel in downtown Melbourne perfect for a sexy staycation. There's plenty to do inside and outside the hotel, with generously sized suites and stunning views in a central location.
Sheraton Melbourne Hotel
Keep the curtains open and the lights off at Sheraton Melbourne Hotel. There's something so romantic about seeing the glow of downtown Melbourne all around you through the floor-to-ceiling windows from the comfort of your bed. It's such a lovely hotel; perfect for your wedding night, honeymoon, or any other romantic occasion.
Sexy Getaways Near Melbourne
Lake House Daylesford
The refined choice for anyone looking for a romantic weekend near Melbourne, Daylesford Lake House is classy and romantic. With a full spa, and excellent dining, Lake House offers a slow, quiet pace of life and plenty of privacy. Because of this, it is the perfect place for a honeymoon, but it's also great for anyone looking for a secluded getaway. An hour and twenty minutes by car from Melbourne you are unlikely to run into anyone you know.
Peppers Mineral Springs Hotel
Peppers Mineral Springs Hotel is the hotel of choice for anyone wanting a romantic spa weekend. They offer great massages as well as relaxing spa pools. There are some magnificent spa baths in the rooms too. It's a popular spot, so book well in advance for Valentine's Day or long weekends, when every frisky couple in Melbourne descends on Hepburn Springs.
Hotel Bellinzona Hepburn Springs
Only an hour and twenty-five minutes by car from Melbourne, Hotel Bellinzona in Hepburn Springs is the perfect spot for a quick couples weekend away. Hepburn Springs is famous for its mineral springs and as a romantic getaway destination near Melbourne.
Hepburn Spa Retreat
Hepburn Spa Retreat is all about romance. First up, there's a bathtub in the lounge. Let's think about that for a moment. That's not a room you book for the family vacation; it's a room you book if you're planning for romance. To the left of that tub is a giant oversized double shower. This is a very romantic place to stay in Hepburn Springs.
Seafarers Getaway
Seafarers Getaway is the perfect sexy seaside getaway from Melbourne. Located in Apollo Bay, it is a two-and-a-half-hour drive from Melbourne, so it's better for a long weekend than as an overnighter. That long drive is worth it though. Once there, couples will love the clean minimalist decor, uninterrupted beach views (and the sexy double showers).
RACV Torquay Resort
RACV Torquay Resort is perfect for golf lovers. It's a 5 star resort so it's all very posh. You don't have to be a golfer to enjoy this location. It's a great place to explore the Surf Beaches of Torquay, or perhaps wait for the 50 year storm, just don't paddle to New Zealand.
RACV Cape Schanck Resort
RACV Cape Schanck Resort is a romantic 5-star golf resort with every imaginable luxury. Noteable are the incredible bathrooms, just look at that magnificent tub in the Peninsula Suite. Imagine relaxing in that bath, watching the sunset with your partner and a bottle of wine. It's an excellent spot for a romantic getaway near Melbourne.
Melbourne for Couples
Discover why Melbourne is perfect for couples, combining vibrant experiences, charming neighborhoods, and a thriving arts scene.
Culinary Delights: Indulge in Melbourne's diverse dining scene, from trendy cafes to award-winning restaurants. Savor street food in hidden laneways or delight in gourmet delights at bustling food markets.
Romantic Strolls: Hand-in-hand, explore picturesque parks and gardens. Wander through the lush Royal Botanic Gardens or stroll along the enchanting Yarra River, immersing yourselves in nature's beauty.
Cultural Treasures: Immerse yourselves in Melbourne's vibrant arts and culture. Visit renowned galleries and catch live performances in iconic theaters. Experience festivals and cultural events that ignite your shared passions.
Neighborhood Charms: Embark on a journey through Melbourne's distinct neighborhoods. Explore the bohemian streets of Fitzroy, the boutique shops of South Yarra, or the vibrant atmosphere of Brunswick Street in Fitzroy. Each neighborhood offers unique experiences to enjoy together.
Unforgettable Experiences: Create lasting memories with romantic getaways. Soar above the city in a sunrise hot air balloon ride or embark on a scenic drive along the breathtaking Great Ocean Road. Indulge in wine tastings at the nearby Yarra Valley or Mornington Peninsula.
With its culinary delights, scenic strolls, vibrant arts scene, charming neighborhoods, and unforgettable experiences, Melbourne offers the perfect backdrop for a romantic escape.