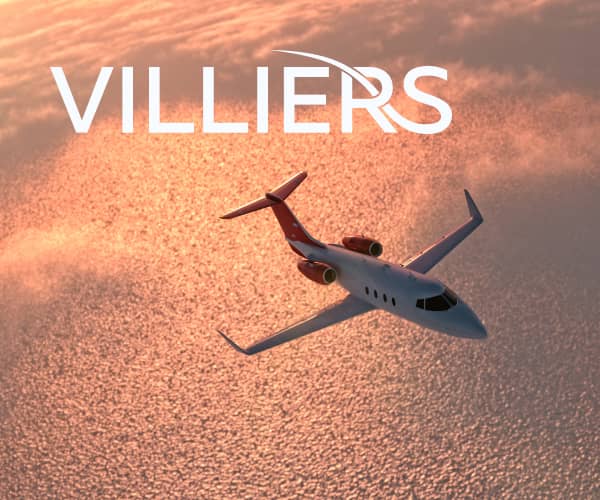 Romantic Hotels for Couples in Austria
Here's a selection of some of the finest romantic hotels Austria has to offer.
Schloß Schönbrunn Grand Suite, Vienna
The eastern wing of Schönbrunn Palace contains a magnificent two bedroom apartment in what was once the summer home of the Habsburgs. Book this well in advance for your wedding anniversary or birthday as there is only one. This is your chance to stay in a real palace.
Hotel Sacher Wien
Hotel Sacher Vienna is exceptional. It's everything you could hope for a romantic getaway in Austria. Luxurious rooms and suites, impeccable service, fabulous restaurants, in an incredible location. When you imagine taking a coach ride from the ball back to your hotel, this is the hotel. It's magnificent. The ultimate romantic hotel.
Schloss Fuschl Resort & Spa, Fuschlsee-Salzburg
One of Europe's top resorts Schloss Fuschl Resort & Spa is a 5 star hotel frequented by European nobility, movie stars and honeymooning couples. Located on Fuschlsee lake in the Salzburg region this hotel is a destination in itself.
Aqua Dome Hotel Tyrol
This incredible romantic hotel and spa is located in Längenfeld, Austria. Natural hot springs, magnificent architecture, and wonderful views of the Austrian Alps combine to make this an excellent choice for a romantic getaway in Austria.
ZillergrundRock Luxury Mountain Resort
ZillergrundRock Luxury Mountain Resort is one of the most romantic hotels in Austria. It is a wonderful spot for a sexy couples escape. The unique architecture makes the most of the wonderful mountain views at this fabulous Austrian hotel and spa.
Interalpen-Hotel Tyrol GmbH
Interalpen-Hotel Tyrol GmbH is one of the most luxurious and romantic hotels in the Alps. The views are stunning in all directions, the restaurant is excellent and the rooms are exceptional. The hotel has an extensive spa. Perfect for a romantic getaway in Austria.
Hotel Klosterbräu
Hotel Klosterbräu is another romantic resort hotel in Austria. Located in the town of Seefeld, it is an excellent choice for a honeymoon, wedding anniversary or other romantic occasion. This is a 5 star resort, it's very luxurious and has a great restaurant. Perfect for couples.
Tennerhof Gourmet & Spa de Charme Hotel
Tennerhof Gourmet & Spa de Charme Hotel is small family run hotel in Kitzbühel, Austria. Built in a historic estate that dates back to the 1600's it has plenty of history. But it also has all the modern conveniences you'd expect from a 5 star hotel. This is a lovely place for a romantic getaway in Austria.
Cocoon – Alpine Boutique Lodge
Cocoon Alpine Boutique Lodge is so romantic it even has chandeliers over the swimming! A luxurious 5 star hotel in Maurach it is popular with skiers in the winter months. The deluxe suite is an excellent choice for couples on a romantic getaway. The fireplace by the bed adds a lovely romantic touch.
Falkensteiner Schlosshotel Velden
Falkensteiner Schlosshotel Velden is located on the edge of Lake Wörthersee. The hotel has private lake access, an wonderful spa, indoor and outdoor pools and an exceptional restaurant. A member of The Leading Hotels of the World, it is an excellent choice for a honeymoon or romantic getaway in Austria.
Hotel Schloss Seefels
Located on Lake Wörthersee the 5 star Hotel Schloss Seefels is an exceptional romantic hotel in Austria. The hotel has two excellent restaurants and a spa. Be sure and book a room with a lake view for the most romantic experience.
Posthotel Achenkirch
Posthotel Achenkirch is a really romantic adults only hotel in Austria. It has indoor and outdoor heated pools, plus a sauna and hot tub. Rooms here are large and very comfortable with lovely views. Excellent skiing in winter and great mountain biking and hiking in summer. This is an excellent location for a romantic weekend away.
10 Reasons Why Austria is the Perfect Destination for a Romantic Getaway
Austria is a country that exudes romance and charm, making it the perfect destination for couples looking to escape the hustle and bustle of everyday life. From its picturesque cities and charming villages to its natural beauty and world-renowned cultural heritage, here are ten reasons why Austria is great for a romantic getaway:
Vienna: The capital city of Vienna is a true romantic's paradise, with its elegant architecture, beautiful parks and gardens, and world-class museums and galleries.
Salzburg: The birthplace of Mozart, Salzburg is a charming city that is known for its baroque architecture and beautiful gardens.
Innsbruck: Known as the "Capital of the Alps," Innsbruck is a picturesque city that offers stunning mountain views and a wide range of outdoor activities.
The Sound of Music: Couples can relive the romance of the famous film "The Sound of Music" by visiting the real-life locations where it was shot, including the beautiful gardens of Mirabell Palace and the Nonnberg Abbey.
Skiing: Austria is famous for its ski resorts and offers a wide range of ski runs for all levels of skiers, making it a great destination for a romantic ski getaway.
Thermal baths: Austria is also home to many thermal baths, such as the Therme Wien, where couples can relax and unwind in the warm, healing waters.
Scenic drives: Austria's scenic roads and highways are renowned for their beauty, offering breathtaking views of the country's natural landscapes, making it a great destination for a romantic road trip.
Wines: Austria is known for its wine, particularly for the Gruner Veltliner, Riesling and Zweigelt wines, which are perfect to enjoy with a romantic dinner.
The Danube: The Danube River, which flows through Austria, is a great place for a romantic boat ride, where couples can admire the beautiful landscapes and historic towns.
Christmas markets: Christmas markets in Austria are famous for their festive atmosphere, with traditional crafts and delicious food and drinks. They are a great place for couples to stroll hand in hand, taking in the sights and sounds of the season.
Overall, Austria is a country that offers a wide range of romantic experiences for couples. With its stunning natural beauty, rich cultural heritage, and world-renowned cuisine and wine, it is no wonder that Austria is considered one of the most romantic destinations in Europe.