Romantic Hotels in England, UK
We've found all the Best Dirty Weekend Hotels in UK for you to enjoy!
Fairmont Windsor Park
Fairmont Windsor Park is a wonderful spot for a dirty weekend. The luxurious 5-star hotel is so close to Windsor Castle you might just see Charles out for a stroll. It's very posh, with a nice indoor pool and a great restaurant. This is perfect for a romantic night away near London.
Monkey Island Estate
Set on an island in the River Thames, Monkey Island Estate is a love-nest like no other. This enticing estate was once the Duke of Marlborough's secret fishing spot. The landscaped gardens are the perfect place for a stolen kiss or two, this is a place where love stories are written. Couples love the heady mix of old world charm and the alluring feeling of privacy on the estate. You'll have a spanking good time at Monkey Island, so come and discover why this island has been making 'Berkshire locals' blush for centuries!
Cliveden House
Cliveden House is where desire meets discretion. Once the backdrop for the infamous Profumo affair, the secrets of this stately home could make even the Royals blush. Its stunning views and opulent rooms have been witness to passionate whispers of UK prime ministers, royalty, and famed authors alike. This love palace in Buckinghamshire is your perfect hideaway to play lord and lady of the manor. Its majestic gardens and secluded corners are perfect for intimate liaisons, while the luxury spa offers a more public display of affection. Get tangled in the sheets and create a scandal of your own at Cliveden House.
Great Fosters
Gallop into the heart of romance at Great Fosters, a place where passion is always in full stride. Tucked away near the spirited grounds of Ascot, this 16th-century treasure is a love affair waiting to happen. With a royal history as rich as the red roses in its expansive 50-acre gardens, Great Fosters is an extraordinary ride through love's landscape. The rooms are as diverse as your desires – some boasting intimate four-poster beds whispering stories of romantic escapades. With a Michelin-star restaurant, your getaway transforms into an epicurean delight, ensuring the stirrup of love isn't the only thing making your heart race. Whether you're in the mood for a slow trot or a passionate gallop, Great Fosters has the perfect track. Saddle up for a dirty weekend where love is always the odds-on favourite.
Pennyhill Park Hotel and Spa
Pennyhill Park Hotel and Spa is your exclusive ticket to a weekend of intimate indulgence. Tucked away in Surrey, this luxurious love-nest offers a rare blend of tranquillity and temptation. With its 120 acres of secluded parkland, it's an enchanting playground for lovers looking for a touch of the exotic. Every room is a seductive blend of comfort and charm, while the award-winning spa provides the ultimate backdrop for a passionate rendezvous. Let the Michelin-star dining experience stimulate your senses before retreating to your suite for a more personal encounter. At Pennyhill Park, the game of love is always in session – so come, let your love unwind and unfold in this amorous Eden of pleasure.
Shangri-La The Shard, London
The Shard stands, proudly to attention, like an enormous phallus towering over London. And Shangri-La The Shard sit inside it, offering unrivaled views of the city from it's floor to ceiling windows. You'll be enthralled; a hotel with huge windows and an amazing view is always sexy, but the luxury at Shangri-La takes it to a whole new level of romance. This is the perfect wedding night hotel in London, or the ideal destination for a romantic getaway in fact it's one of the best hotels in the UK.
Karma Sanctum Soho Hotel
If you book a hotel room with a bathtub in the bedroom and a padded door then you're probably not planning to bring the kids. Karma Sanctum Soho is more of a couples retreat than a family hotel. In fact, this is the sexiest hotel in Soho, perfect for your wedding night, or just a romantic night away in the UK.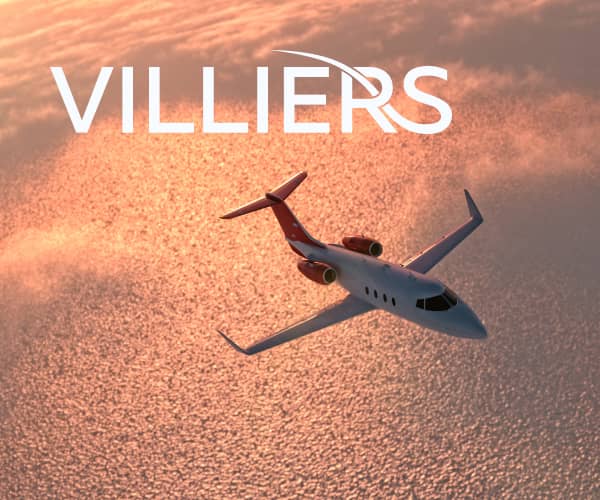 St Martins Lane London
If you don't 'take one for the gram' in that corner chair then you don't deserve to stay at this sexy London hotel. Designed by Philippe Starck, it's more than a little decadent, perfect for a romantic getaway in London. There's great dining options, and a stunning cocktail bar for couples to indulge in a drink or two.
Queens Hotel & Spa
Queens Hotel and Spa is perfect for a romantic break in Brighton. You'll love the view of the Pier at night from the couch (or the bed). It's an excellent choice for couples.
Drakes Hotel
Drakes Hotel is a romantic boutique hotel (you can tell because it has a bath in the bedroom.) Located on the waterfront in Brighton, it's popular with celebrities and Britain's upper crust. it's not cheap, but it sure is romantic. Enjoy a bottle of fizz in the bath while you take in those magnificent windows. Drakes is the perfect romantic hotel in Brighton for couples.
SEE MORE ROMANTIC HOTELS IN BRIGHTON
The Royal Crescent Hotel & Spa
The Royal Crescent Hotel & Spa has scrubbed up rather well for an old stables. In fact, it's now a super luxury 5 star hotel, offering some of the most luxurious and romantic lodgings in England. This makes it the perfect hotel for a romantic weekend in Bath.
SEE MORE ROMANTIC HOTELS IN BATH
Malmaison Birmingham
The Nirvana signature suite at Malmaison Birmingham is pretty rock and roll, in the spirit of a Las Vegas suite. With mood lighting, a spa in the room, plenty of mirrors, and fun furniture. It's a good time for couples, and depending on your tastes it's quite possibly Birmingham's best hotel for a dirty weekend.
SEE MORE ROMANTIC HOTELS IN BIRMINGHAM
Boulevard Hotel
Blackpool's Boulevard Hotel has some very sexy suites with sea views, but there's also some great suites with fun views of the roller coasters next door at Pleasure Beach. Perfect for a dirty weekend in the north.
SEE MORE ROMANTIC HOTELS IN BLACKPOOL
Carbis Bay and Spa Hotel
The luxury Carbis Bay and Spa Hotel is one of the most romantic hotels in St. Ives. It's perfect for a dirty weekend in Cornwall. Top suites like this one offer stunning views of the beach from the bed and the bath. Couples who come to Carbis Bay say they like the proximity to the beach and the lovely tropical gardens. It's a fabulous spot for a romantic getaway in Cornwall.
Fistral Beach Hotel and Spa
This magnificent bathtub facing the ocean is the perfect place for a little romance. Fistral Beach Hotel is one of the few adults only resorts in Cornwall, so leave the kids at home.
SEE MORE ROMANTIC HOTELS IN CORNWALL
Dakota Leeds
Dakota Leeds is built for romance. If you want to get down to business the executive suite is perfect. People come from all over Yorkshire for a romantic break in Leeds and Dakota is one of the most popular hotels for couples.
SEE MORE ROMANTIC HOTELS IN LEEDS
Titanic Hotel Liverpool
Titanic Hotel Liverpool is simply stunning, located in a beautifully converted warehouse on Stanley Dock, it's a 5 minute drive to the city centre. The building has real character which gives it a really romantic feel. There's a sensational spa at the hotel, with a really cozy secluded feel in the pool. Titanic hotel is perfect for couples on a romantic getaway to Liverpool.
SEE MORE ROMANTIC HOTELS IN LIVERPOOL
Newton Hall
Whisk your partner away to Newton Hall, where love and luxury intertwine in an irresistible dance. Nestled in Northumberland, this country retreat is an excellent choice for a dirty weekend in the North of England. With its rugged coastline and wild meadows, it's the perfect backdrop for your own passionate romance novel. Get lost in its hidden gardens, whisper sweet nothings in the folly, or let the sea breeze stoke the flames of your love on the nearby beach. Each room, a sensual sanctuary, celebrates the hall's historic charm coupled with modern indulgence.
South Lodge
Discover the enchantment of South Lodge, a haven of romance nestled in the heart of Sussex. This country house boasts a tantalising mix of lavish suites and a seductive spa that are bound to ignite the sparks. Meander through its manicured gardens or cosy up by the fire in the elegant drawing rooms. You'll feel as though you've slipped into your own steamy period drama. The hotel's scenic backdrop, is the perfect setting for long, languid afternoons of passion. In the evening, indulge in an intimate dinner for two, savouring the tantalising dishes prepared with locally-sourced ingredients. One of the UK's best dirty weekend hotels.
The Chatsworth Hotel
Experience a dash of royal romance at The Chatsworth Hotel, a gem nestled in Worthing's shoreline. Known as the 'Duchess of hotels', this stately charmer mirrors the exhilarating thrill of a beachside courtship. With the sea whispering tales of love in the backdrop, you'll find the spark of desire igniting in the hotel's charming rooms and cosy lounges. The opulent decor, mirroring a period drama, is perfect for those secret glances and tender touches. Stroll along the promenade hand in hand, or turn up the heat with a nightcap at the elegant bar. The Chatsworth Hotel is perfect for a couples weekend away. So, pack your bags and let this Duchess show you a rollicking good time!