Usually, you have a bath to get clean. However, couples come to the town of Bath to get dirty. It's England's ultimate romantic weekend getaway location.
Bath is a historic city known for its natural hot springs, Georgian architecture, and cultural heritage. If you're looking for a romantic getaway, Bath offers a variety of options to choose from. From charming bed and breakfasts to luxurious resorts, this page has a curated list of the best romantic hotels in Bath. Whether you're looking to snuggle up in a cosy intimate little Inn, or enjoy the luxury and elegance of a 5 star hotel, these all have something different to offer. Enjoy a relaxing soak in the city's natural hot springs, explore the historic sites and take a romantic stroll around the charming streets. Pack your bags and get ready for an unforgettable romantic getaway in the beautiful city of Bath.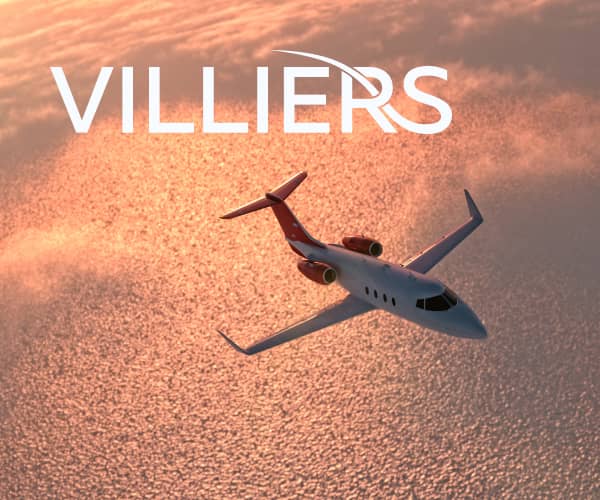 The Royal Crescent Hotel & Spa
The Royal Crescent Hotel & Spa has scrubbed up rather well for an old stables. In fact, it's now a super luxury 5 star hotel, offering some of the most luxurious and romantic lodgings in England. This makes it the perfect hotel for a romantic weekend in Bath.
The Gainsborough Bath Spa
The Gainsborough Bath Spa is part of The Small Luxury Hotels of the World collection. And, as you'd expect, it is both small and luxurious. It's also romantic, very romantic. But in a discrete, very British way. It all looks prim and proper on the surface but you know it's built for romance. So, it's an excellent choice for a couples getaway in Bath.
Bathen House Boutique Hotel
If you are planning a romantic getaway in Bath you simply have to consider Bathen House Boutique Hotel. It offers some of the most magnificently romantic suites in England. Bathen House is a very luxurious 5 star hotel, perfect for a honeymoon in Bath, or just a romantic couples vacation.
The Ayrlington
The Deluxe Suite at The Ayrlington more than a little romantic, with its huge four post bed, incredible gardens, and views of the old abbey. It's an excellent choice for any couple looking for a romantic escape in Bath. The Ayrlington is 5 star accommodation so it's not cheap but the standard is superb, so it's excellent value.
Macdonald Bath Spa Hotel
Macdonald Bath Spa Hotel in Bath is an incredibly romantic hotel and spa. It's an exceptional place for a couples spa getaway that you'll never forget. The hotel and grounds are stunning, and the award winning restaurant does a magnificent breakfast. Only a 10 minute walk from the centre of Bath, this is a popular hotel for couples in Somerset.
Lucknam Park Hotel
Lucknam Park Hotel's Grand Suite comes with a romantic four-post bed, wonderful views of the 500 acre grounds, and ,of course, an exceptional spa. It's all very luxurious, Lucknam Park is a great place to for a romantic break in Bath. The hotel has a equestrian centre and tennis courts too, so there's plenty of activities to keep you entertained.
No 15 by GuestHouse, Bath
No 15 by GuestHouse is a beautiful 5 star hotel located near Pulteney Bridge, a short from from the abbey. It's a great location and this wonderful hotel is very popular with couples. There's a luxurious spa, a great bar, and the restaurant offers a fabulous breakfast.
Bailbrook House Hotel
A sexy double shower in Bath? Yes please. Bailbrook House Hotel has some seriously romantic suites, and while the baths look great, it's the sexy double showers that stand out in this bathroom. It's perfect for a romantic getaway in Bath.
Francis Hotel Bath – MGallery
Francis Hotel Bath by MGallery brings hint of French style to Bath. So if you can't afford a weekend in Paris then perhaps this is the next best thing? MGallery is a great base for a couples weekend in Bath.
The Bear
There's nothing better than a beer in the bath at The Bear in Bath. Except perhaps if you're bare in the bath with your better half, drinking beer in the bath in Bath.
The Roseate Villa Bath
Romantic Roseate Villa Bath is a wonderfully located boutique hotel near Pulteney Bridge a 5 minute walk from the Roman Baths. It's tremendously popular with couples on a romantic escape.
Bath is a popular romantic Getaway from London. Couples ofen travel here for a short weekend away.
Bath is a historic city located in the southwest of England, known for its natural hot springs and Georgian architecture. The city has a rich history dating back to the Roman era, when the Romans built the first public baths in the area, making use of the natural hot springs. The Romans named the city Aquae Sulis, after the goddess Sulis, who was associated with healing and hot springs. The city remained an important center for bathing and healing until the fall of the Roman Empire.
In the 18th century, Bath became popular among the wealthy and fashionable, with the construction of elegant Georgian buildings, such as the Royal Crescent and the Circus, and the development of the spa industry. The city became a popular destination for those seeking to take the waters and improve their health.
Today, Bath remains popular with lovers for its charming streets, historic architecture, and natural hot springs. The city offers a range of romantic activities, from soaking in the hot springs to taking a romantic stroll around the charming streets and exploring the historic sites. It also offers a variety of luxurious spa treatments, romantic dining options, and elegant accommodations, making it a perfect destination for a romantic getaway.
Additionally, Bath is known for its cultural heritage, offering visitors the opportunity to explore the city's museums and art galleries, and enjoy its vibrant arts and festivals scene. All these factors make Bath one of the most sought-after romantic destinations in England for a dirty weekend.