Blackpool is a cracking spot for a romantic getaway. If you want a quick dirty weekend in the North of England, there's nowhere better than Blackpool.
Park House Hotel
Park House Hotel is perfect for a romantic weekend in Blackpool. Located on the waterfront, just north of North Pier. The rooms are 'cosy' but fine for a short weekend escape for a couple.
Boulevard Hotel
Blackpool's Boulevard Hotel has some very sexy suites with sea views, but there's also some great suites with fun views of the roller coasters next door at Pleasure Beach.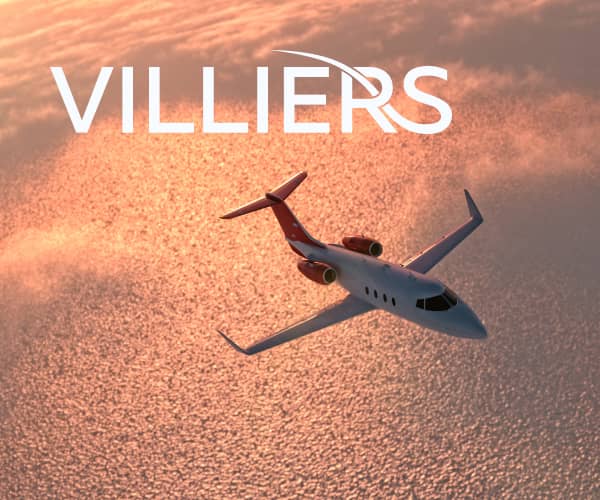 Hotel Rouge
Blackpool's Hotel Rouge is the perfect place for an affordable a romantic weekend in Blackpool. The rooms are clearly designed with amorous couples in mind. And, the location is great, a short walk from North Pier, close to plenty of bars and restaurants. It's a great choice for a couples getaway.
Hampton By Hilton Blackpool
Hampton By Hilton Blackpool is a pretty average 4-star hotel by London standards. However, that makes it one of the finest hotels in Blackpool. If you're looking for something modern, with large clean rooms, then Hampton by Hilton is one of the only choices. In exchange for a large modern hotel room, you get a location well out of Blackpool centre near the airport. You can walk to the beach in about 10 minutes.
Westholme Hotel
If you'd prefer to spend your romantic weekend in the centre of Blackpool, then Westholme Hotel is an excellent choice. Located right next to Blackpool Tower it is the perfect spot. Couples love the location and the hotel is highly rated too.
Claremont Hotel – All Inclusive
Claremont Hotel is actually lovely. So, if your idea of a romantic weekend is to go to a nice clean hotel by the seaside then Claremont hotel is perfect. It's getting a little tired but it is well run and always clean. There's buffet breakfast, lunch and dinner available with all inclusive packages available.
Blackpool FC Hotel
Blackpool FC Hotel is a must-do for any football fan. Ridiculously, they make you close the curtains on game day, but it's fun to hear the crowd roar. And, if you want to watch the match, you can stand between the window and the curtain, just remember to put your pants on first. If you're a football fan it's one of the best weekend breaks for couples in Blackpool.
The Big Blue Hotel – Blackpool Pleasure Beach
The adults only suite at The Big Blue Hotel is perfect for a romantic weekend getaway in Blackpool. Complete with a romantic fake fire in your room! And it's located right next to Pleasure Beach, but you'll find you'll get even more pleasure if you stay in your room.
Imperial Hotel Blackpool
Imperial Hotel is Blackpool's most iconic Hotel. It's been the place to be in Blackpool for over 100 years. Offering magnificent views of the Irish Sea and some very romantic suites, perfect for an romantic break in Blackpool. Having hosted several members of the Royal family, numerous Prime Ministers, and The Beatles, the guest list is a who's who of Britain's brightest stars. So, when you're lying in bed staring up at the ceiling, just think about all the famous people who've been in that same position.
Grand Hotel Blackpool
Grand Hotel Blackpool is a large American-style hotel. (It used to be the Blackpool Hilton). It's perfect for couples who prefer spacious, not cosy, but be aware the upper floors are a lot nicer than the lower floors, which need renovation. So if you stay here, spend a little more and opt for a good room on a high floor, or book a suite for the best experience.
The Oxfordshire
Families traveling together do not book rooms with the bathtub in the lounge. This is not a room where you bring kids, it's a room where you make kids. The Oxfordshire Hotel in Blackpool is a fantastic romantic hotel, perfect for a couples weekend getaway.
A Brief History of Dirty Weekends in Blackpool
Blackpool first started attracting visitors looking for a dirty weekend in 1781 when a private road opened, allowing regular stagecoaches to and from Manchester. But it remained a little hamlet until the railroad arrived in the 1840s connecting Blackpool with frisky couples from Manchester, Liverpool, and Preston. They began to make their way to Blackpool to 'take the cure' by which they meant to swim in the sea, and presumably get drunk at the local pub. By 1881 the town had built a pier and covered it in fortune-tellers (so pretty much how it is now). In 1894 Blackpool tower was erected, and couples came from all over England to see it. Blackpool's heyday was from 1900 to 1950 when the economy of the North was strong, and people didn't yet realise how much nicer beaches in Spain and France are. During this period, many romantic hotels were constructed (although most are small and 'cosy' by modern standards).
By the 1960s, air travel had become affordable enough for the middle classes to travel abroad. So they started to go to lovely beaches in Spain and France for their romantic weekends instead of Blackpool. Nowadays, Blackpool is a fascinating mix of holidaymakers from Glasgow, families from across the North of England, and visiting 'hen' and 'stag' parties from Liverpool and Manchester. And, of course, couples on a dirty weekend.
Blackpool weekend breaks for couples.

Discover the ultimate Blackpool weekend breaks for couples – a captivating blend of cool seaside charm and hot romantic experiences. Stroll along the iconic Blackpool Promenade, taking in mesmerizing views of the shimmering sea and the iconic Blackpool Tower. Thrill together at Pleasure Beach amusement park or unwind with leisurely walks through lush Stanley Park. As the sun sets, immerse in the enchanting world of Blackpool Illuminations, a dazzling display of lights transforming the city into a romantic wonderland. With charming hotels, delightful dining, and endless attractions, Blackpool offers couples an idyllic weekend escape. Experience seaside serenity and whimsical adventures, creating drunken memories together.