Brighton, or London-by-the-Sea as some know it, is England's most visited seaside resort. A popular playground for celebrities, Royalty (King George built a Palace there), and for frisky Londoners looking for a romantic weekend getaway. So, it's no surprise that Brighton is full of sexy hotels.
Queens Hotel & Spa
Queens Hotel and Spa is perfect for a romantic break in Brighton. You'll love the view of the Pier at night from the couch (or the bed). It's an excellent choice for couples, easily one of the most romantic hotels in Brighton.
Hotel Pelirocco
Hotel Pelirocco knows why you're coming to Brighton. That's why they have built several beautifully themed rooms perfect for romance. The pinup suite shown above is just the start; there are animal prints galore and even Americana/western-themed rooms. So if your idea of a romantic break in Brighton includes a dose of fantasy, then Hotel Pelirocco is for you.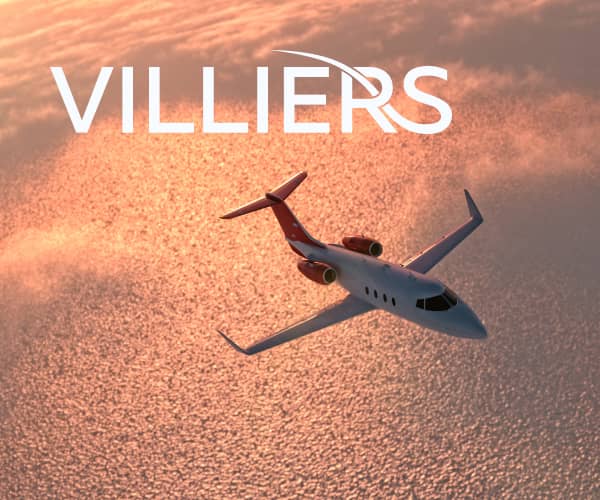 The Old Ship Hotel- Part of the Cairn Collection
The Old Ship Hotel has some seriously romantic history; the building dates back to 1559 and it's proximity to Portsmouth means it's seen its share of seamen over the years. So if you're planning a romantic weekend in Brighton and want something with a little history, this could be the place for you.
Brighton Harbour Hotel & Spa
I'll wager that bath has been filled with champagne on more than one occasion. But even if you just use a cheaper Sparkling Wine from Australia, it's still something that should be a life goal. And this suite at Brighton Harbour Hotel and Spa is the perfect place to tick it off. It's an excellent choice for couples looking for a romantic hotel in Brighton.
Mercure Brighton Seafront Hotel
Mercure Brighton Seafront Hotel has some lovely romantic hotel rooms with balconies and sea views. So if you're looking for a cheap and cheerful romantic break in Brighton Mercure Brighton Seafront Hotel could be just the place.
Jurys Inn Brighton Waterfront
Brighton's Jurys Inn is located right on the waterfront. It's a beautifully clean, modern hotel, perfect for a romantic couples vacation in Brighton. Be sure to make the most of those magnificent views. Just lay in bed at night, curtains open, and enjoy the lights of Brighton Pier – it's so romantic.
The Grand Brighton
The Grand Brighton is to die for. At least that's what the IRA thought when they tried to blow Margaret Thatcher up in an assassination attempt during the Conservative Party Conference here in 1984. Now days visitors make love not war at The Grand Brighton.
This is one of England's finest hotels, built for ladies and gentlemen to visit Brighton and Hove. So, it's the perfect spot for a romantic couples getaway. You could even say it's da bomb.
Holiday Inn Brighton Seafront
Ask yourself, if Chingy was coming to Brighton for a romantic weekend where would he stay? I think we all know the answer. He'd be chillin at The Holiday inn. One thing leading to another let the party begin. This is an excellent well priced hotel on the Brighton waterfront with views of the Pier.
The Ginger Pig
I once brought a chubby red-headed girl to this hotel for a romantic weekend in Brighton. We're not together anymore. But, I still have fond memories of the time I spent inside The Ginger Pig.
Drakes Hotel
Drakes Hotel is a romantic boutique hotel (you can tell because it has a bath in the bedroom.) Located on the waterfront in Brighton, it's popular with celebrities and Britain's upper crust. it's not cheap, but it sure is romantic. Enjoy a bottle of fizz in the bath while you take in those magnificent windows. Drakes is the perfect romantic hotel in Brighton for couples.
Malmaison Brighton
The signature suites at Malmaison Brighton have some magnificently sexy lighting allowing you to light the room up like a club. It's the perfect room for a little adults only time. So pack your toys and really go to town. These suites can help you turn a romantic weekend into one you'll never forget it.
Why is Brighton so Popular for a Romantic Couples Getaway?
Brighton's natural beauty, proximity to London, and many notable tourist attractions have drawn couples from across England for centuries.
Brighton (Palace) Pier is England's most popular tourist attraction outside London. The i360 Observation Tower, despite looking a little phallic (or perhaps because of it), is actually a rather romantic place for a snog, especially at night. The Brighton Wheel offers private capsules with a glass of champagne perfect for a romantic evening date.
Royal Pavilion (Georges old Palace) is a popular place for couples to visit. As is Devils Dyke. It's not a homophobic slur (Brighton is actually England's most LGBTQ-friendly spot). Instead, it's a 100m deep V-shaped dry valley popular for walking. Brighton also has a Naturist Beach; everyone should try it at least once.
The Lanes is Brighton's most exciting shopping neighborhood with all manner of independent shops, art galleries, and some lovely pubs. It's the perfect place to spend an afternoon and a must-visit for any visitor. Couples really should check out 'She Said Erotic Boutique' with its fabulous range of lingerie and adult toys.
Brighton also has hundreds of restaurants, pubs, and clubs, from the finest fine dining to the humble late night kebab, from charming traditional pubs to some of England's best nightclubs (sorry Manchester).
And, of course, the abundance of top-notch romantic hotels in Brighton also makes it a strong contender for the title of England's dirty weekend capital.