Hotels in Cornwall are often cosy, or homely, but not allway what I would describe as sexy. But it is a popular couples getaway from London and there are a few romantic hotels scattered around. We've found them. So if you're coming to Cornwall looking for love these are the most romantic hotels in Cornwall.
The Jamaica Inn
Cornwall's Jamaica Inn comes with a bath in the bedroom, and that means romance. Nobody books a room like this for a family holiday. Jamaica Inn is a great spot for a dirty weekend in Cornwall.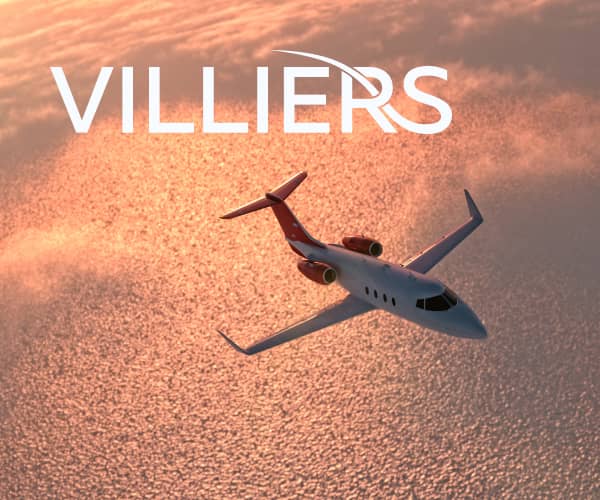 Mullion Cove Hotel & Spa
Never mind the curtains just look at that view. Now, imagine yourself there with your special someone. It's the perfect place for a romantic getaway. A luxurious, spacious suite, in a remote location with magnificent views. What more could you ask for? Mullion Cove is one of the best hotels in Cornwall for couples.
Esplanade Hotel
If you're in Cornwall for romance by the seaside then the Esplanade Hotel is perfect. The hotel has lovely rooms with great views of the surf. It's such a romantic spot, perfect for a quick couples getaway in Cornwall.
Widemouth Manor
Known as one of the best hotels in Cornwall for couples, Widemouth Manor is a secluded retreat for those seeking a romantic getaway. Located in the charming coastal town of Bude, this haven provides panoramic views of Widemouth Bay, creating a romantic ambience that's hard to resist. With its elegantly decorated rooms and an on-site restaurant, Widemouth Manor stands as one of the most romantic places to stay in Cornwall. Ideal for honeymooners or couples seeking a romantic stay in Cornwall, this Manor is where love stories are made.
Fistral Beach Hotel and Spa
This magnificent bathtub facing the ocean is the perfect place for a little romance. Fistral Beach Hotel, one of the best hotels in Cornwall for couples, offers a truly unique experience for those in search of a romantic getaway. As one of the few adults-only resorts in Cornwall, it provides an undisturbed, tranquil setting for romance to flourish. Leave the kids at home and relish in the secluded charm of Fistral Beach Hotel, making it an ideal choice for a romantic stay or even a memorable honeymoon hotel in Cornwall.
Hotel Penzance
Romance and fun go hand in hand at Hotel Penzance. Positioned to give breathtaking views of Penzance Bay and St Michael's Mount from some rooms, it's a destination that ensures unforgettable experiences. So book a romantic night away in Penzance, lower your undies and prepare to be boarded!
Greenbank Hotel
The romantic Greenbank Hotel is located in Falmouth. Suites here have some magnificent views from bed or bath. This one is a great place for couples to relax together in the tub with a bottle of fizz.
St Michaels Resort, Falmouth
St Michaels Resort in Falmouth is an excellent choice for a romantic getaway. For the sexiest experience book a luxury balcony suite. St Michaels is 2 minutes walk to the beach or 15 minutes to town.
The Carlyon Bay Hotel and Spa
The Carlyon Bay Hotel and Spa has so many options for couples looking for romance. It's an amazing place for a romantic weekend getaway in Cornwall, the cliff top location offers incredible ocean views and ther's plenty of restaurants nearby.
The Lewinnick Lodge
Newquays Lewinnick Lodge is a perfect for anyone who loves sea views and the sound of the ocean. Couples also love the excellent restaurant which shares the same magnificent views. It's perfect for a romantic getaway.
St Ives Harbour Hotel & Spa
St Ives is the most romantic location in Cornwall, and St. Ives Harbour Hotel & Spa is an amazing place to head for your sexy couples getaway. The view from the balcony is magnificent, particularly late at night with the lights of St Ives spread wide before you.
Carbis Bay and Spa Hotel
The luxury Carbis Bay and Spa Hotel is one of the most romantic hotels in St. Ives. It's perfect for a dirty weekend in Cornwall. Top suites like this one offer stunning views of the beach from the bed and the bath. Couples who come to Carbis Bay say they like the proximity to the beach and the lovely tropical gardens. It's a fabulous spot for a romantic getaway in Cornwall.
Why Couples Love Coupling in Cornwall
Cornwall, with its breathtaking landscapes and rich history, is an alluring seaside destination for romance. It's no wonder that it has become a favourite for couples seeking the best romantic getaways in UK. Whether you are planning a honeymoon, celebrating an anniversary, or simply craving a quiet weekend away from the daily hustle, Cornwall has everything to offer.
The county's natural beauty is arguably its biggest allure. As you explore, you'll discover quaint fishing villages nestled along the coastline, sweeping landscapes that change with the seasons, and lovely beaches. Whether you're taking a leisurely stroll through the winding paths of the Lost Gardens of Heligan, or exploring the ancient Tintagel Castle, romantic places to stay in Cornwall are just around the corner.
With a wide range of romantic hotels in Cornwall, you can enjoy a unique and unforgettable romantic weekend away. Be it a luxury spa hotel with magnificent ocean views like the Fistral Beach Hotel, or a cozy cottage tucked away in a quiet village, there's something for every couple in Cornwall.
The variety of romantic hotels in Cornwall makes it a top destination for romantic breaks, whether you're a couple who enjoys the bustle of a town like St Ives, or the peace and tranquillity of a secluded location like the Esplanade Hotel.
Cornwall is indeed a paradise for lovers, with numerous romantic stays and romantic hotels available to book. Whether it's an idyllic spot overlooking the sea, a beautiful country inn tucked away in the countryside, or a luxurious hotel with every amenity you could dream of, Cornwall has it all.
When it comes to romantic retreats, Cornwall offers more than just romantic hotels. You can choose to stay in a picturesque cottage, an elegant Georgian townhouse, or even a modern, stylish apartment. Many of these accommodations are located in some of the most romantic places in Cornwall, making your stay even more special.
So why wait? Book your romantic getaway in Cornwall and experience the love and passion that this beautiful county has to offer. Whether it's for a honeymoon, an anniversary, or simply a much-needed break, Cornwall is the place to be for romance.
.