Romantic Hotels for Couples in Fiji
Escape to a paradise of love and luxury. Fiji is the perfect place for a honeymoon, anniversary or just a romantic getaway. There's great snorkelling, stunning white sand beaches, and some very luxurious resorts, perfect for couples with love on the brain. We've selected the most seductively romantic hotels and resorts in Fiji. Indulge in the beauty and serenity of this tropical oasis as you and your lover create unforgettable memories. From intimate overwater bungalows to secluded villas nestled in lush gardens, these romantic resorts will have you feeling the warmth of passion and the excitement of adventure. Let us take you on a journey through Fiji's most romantic getaways and help you plan the perfect getaway for you and your loved one..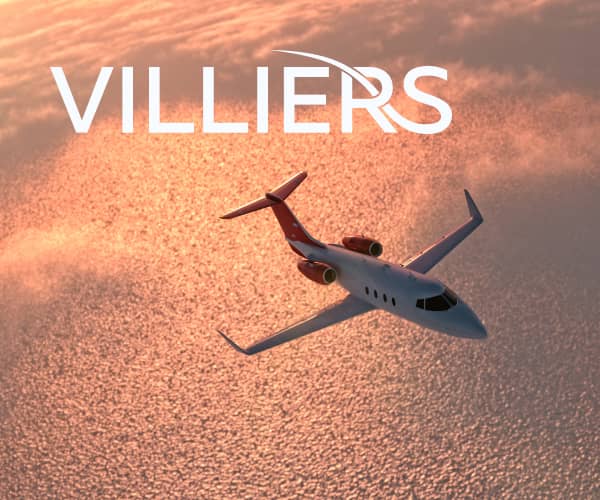 Likuliku Lagoon Resort
This sexy adults only resort is built with romance in mind, couples on booking.com rated it a 10 out 10 for romance. Rooms have a seductive outdoor shower, as well as your own private plunge pool. There's overwater bungalows and everything is very luxurious. This is the ultimate honeymoon location in Fiji.
Tokoriki Island Resort
Tokoriki Island Resort is a romantic adults only resort in Fiji popular with honeymooning couples. All of the rooms are amazing but for the most romantic experience book the beachfront villa, it is exceptional with a romantic outdoor bathroom and your own private plunge pool. This will be a romantic getaway you'll never forget.
Fiji Marriott Resort Momi Bay
For an affordable overwater bungalow experience you can't beat Fiji Marriott Resort Momi Bay. It is a very romantic resort, but couples should always opt for the overwater bure as it is the sexiest option by far. With your own stairs giving you direct access to the lagoon. The bure's are very private, perfect for a sexy getaway in Fiji.
If it looks familiar, Fiji Marriott Resort Momi Bay was a location for the final 2 episodes of the 2017 of The Bachelorette Australia.
Yasawa Island Resort & Spa
Yasawa Island Resort & Spa is located on one of Fiji's most isolated islands so it's very private and quiet. The perfect place to lose yourself for a week or two on a romantic getaway you'll wish would never end. Yasawa Island Resort has one of the best honeymoon suites in Fiji, but the standard bungalows are also really romantic with sexy outdoor showers and wonderful relaxing hammocks. There's excellent snorkeling, and a spa for those wanting to really indulge themselves. You'll be completely Fiji'd.
Royal Davui Island Resort
Royal Davui Island Resort is a romantic adults only resort in Fiji. Famed for some of the best snorkeling and diving in all of Fiji it's perfect for active couples. But it's also the perfect place to relax and unwind in very private and luxurious surroundings. All bungalows have a private plunge pool. The resort is all inclusive. This is an excellent choice for a honeymoon in Fiji.
Sofitel Fiji Resort & Spa
Sofitel brings a little French romance in Fiji with Sofitel Fiji Resort & Spa. This wonderful hotel is perfect for a short getaway. Be sure and try the adults only poolside dining experience and the spa. This hotel has just had a 50 million dollar renovation so it is excellent value at the moment.
Taveuni Palms Resort
The romantic Taveuni Palms Resort offers a free 1 hour massage on arrival to start your stay right. The resort is very luxurious and all inclusive with twice daily housekeeping breakfast, lunch and a 5 course dinner all included. This is perfect for a honeymoon of just a sexy couples getaway in Fiji.
Matamanoa Island Resort
This lovely little resort is very remote, and excellent value. Perfect for an affordable romantic getaway or honeymoon in Fiji. It's an adults only resort which will help keep things romantic and day visitors are not allowed so it is very secluded. Air conditioned bungalows all offer ocean views and a private patio with a daybed. You'll love this little resort, it is a real gem.
Six Senses Fiji
Six Senses Fiji offers stunning villas, many with their own pool. Located on Malolo Island it is an oasis waiting for you and your lover to discover it. You'll love the private beach. Be sure and book a hideaway pool suite for the most secluded romantic experience at this romantic resort in Fiji.
Tropica Island Resort
Tropica Island Resort is an affordable adults only resort in Fiji that is perfect for a honeymoon or romantic couples getaway. With 19 acres of tropical gardens and an beautiful beach this resort is very popular with couples. There are two restaurants and most rooms come with a private plunge pool and outdoor shower.
Why Choose Fiji For a Romantic Getaway?
Fiji is recognised around the world as one of the most sought after honeymoon destinations on the planet. Its white sand beaches, crystal clear water, numerous tropical fish, and many tiny islands make it a exceptional place for a romantic getaway. Couples can relax and unwind in comfort and privacy in one of the many luxurious resorts. As a honeymoon destination Fiji is second only to the Maldives (and maybe Bora Bora), and is much more affordable.
The Best Adults Only Resorts in Fiji
When you want to leave the kids at home (and not deal with anyone elses kids either) then these are the sexiest adults only hotels and resorts in Fiji.
What Couples Should Expect From a Romantic Resort in Fiji.
When choosing a romantic resort in Fiji, it's important to consider factors such as location, privacy, and amenities. If you're looking for privacy and seclusion you can't beat a private island. Amenities such as on-site spas, fancy dining options, and couples activities like private beach picnics really add to the romance. You'll also want to make sure your resort has great snorkeling spots and some secluded beaches.
A romantic resort in Fiji should offer couples a serene and intimate atmosphere, with personalized attention and services tailored towards romance. Expect to find luxurious accommodation and amenities, an instagram friendly pool, and special touches such as flower petals or candlelit dinners. And of course, you can expect to find stunning natural surroundings.