Paris is the city of love, the city of light. Paris in the spring time is the sexiest place you can go for a romantic getaway. A honeymoon in Paris is every woman's dream. If not for their first honeymoon then certainly for their second. But Paris is not just for newlyweds, it's perfect for lovers of all types and persuasions. In fact there's nothing hotter than a romantic weekend in Paris, some sexy lingerie, some champagne, and most important of all, a romantic hotel room.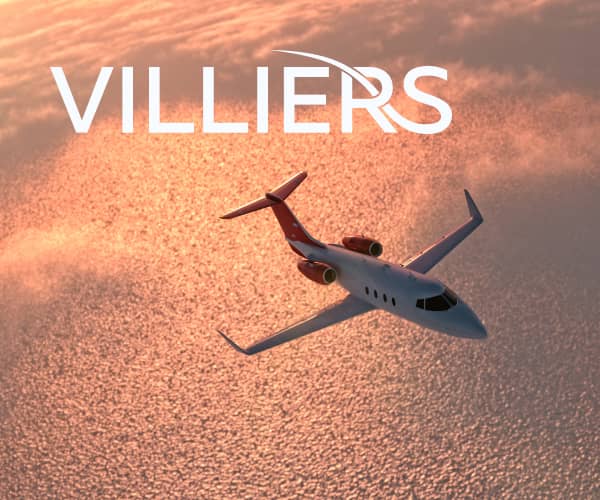 Maison Souquet
If you're looking for a romantic boudoir feeling then Maison Souquet maybe your perfect hotel. Opulent would be the best word to describe the decor. It's very luxurious and very very sexy. Service is discrete and impeccable. While the location is excellent, perfect for a romantic weekend in Paris.
Paris j'Adore Hotel & Spa
Paris j'Adore Hotel & Spa is about as sexy as a romantic hotel in Paris can be. There's a private hot tub on the terrace, almost every room has a swing, the bathtubs AND the showers are magnificent. This hotel is built for lovers, so whatever the occasion, honeymoon, anniversary, 40th birthday in Paris. You'll love love love this romantic hotel.
Nolinski Paris
When you picture yourself on a hotel balcony in Paris this is the hotel. Nolinski Paris is beyond luxurious, it's decadent. Located near the Louvre, this romantic hotel is an excellent choice for couples staying in Paris.
Le Pavillon de la Reine & Spa
To say Le Pavillon de la Reine & Spa is luxurious is something of an understatement, it's magnificent, a very romantic hotel for those with more conservative taste.
Brach Paris
The suite with private rooftop terrace and hot tub at Brach Paris is easily one of the sexiest, most romantic suites in Paris. If sitting in a hot tub on a Paris rooftop drinking champagne and looking at the Eiffel Tower doesn't excite you then nothing will. This is a sensational suite, perfect for an anniversary treat, or just the perfect weekend getaway for couples in Paris.
Grand Powers Hotel
Another great option for anyone whose fantasized about a balcony in Paris. Grand Powers Hotel is magnificent. Ask for a room on a high floor, and leave you inhibitions at home in London, or New York or wherever it is you're from. You are in Paris now, and you must be free like a Parisian.
Hotel Bowmann
That's not a twin room, it's a sexy mirrored wall right next to the bed. Hotel Bowmann is perfect for couples on a romantic getaway. The rooms are spacious and luxurious, but the mirrors are the highlight for most guests. This an excellent choice for a couples weekend in Paris.
Hôtel Barrière Le Fouquet's
In a city known for providing exceptional service Hôtel Barrière Le Fouquet's stands out. The staff here treat you like royalty, perhaps because many of their guests actually are royalty. The rooms are spacious, luxurious and sensual. The restaurant is incredible; in fact all the facilities are exceptional, but the best thing is actually the location, right on the corner of Champs-Elysées and George V Avenues, you can actually see the Arc de Triomphe from the balcony. It's the ultimate hotel for a romantic vacation in Paris.
Shangri-La Paris
You can literally see the Eiffel Tower from your bed. And, you have your own private terrace with the same stunning view. Every woman fantasizes about a romance in Paris and this is the hotel in that fantasy. It is the epitome of a romantic getaway in Paris.
Bulgari Hotel Paris
Magnificent floor to ceiling windows overlooking the very heart of Paris. Imagine yourself looking out at that stunning view and wondering if anyone out there is looking back at you. Bulgari Hotel Paris is an exceptional luxury hotel. Quite possibly the world's finest, so don't complain about the price, if you need to ask then it isn't for you.
Le Meurice – Dorchester Collection
If your idea of romance is an enormous marble bathroom with a magnificent tub with a view then Le Meurice is the hotel for you. It's not just he bathrooms that are huge, the bedroom of this suite is one of the biggest hotels rooms I've seen, and i review hotels for a living. And, as big as it is it's even more luxurious. It's the perfect hotel for a romantic getaway in Paris.
La Réserve Paris Hotel & Spa
The quintessential romantic Paris hotel room is a luxurious and tasteful room with a private terrace overlooking the Eiffel Tower, rather a lot like this one at La Réserve Paris Hotel & Spa. It's perfect for a honeymoon in Paris.
Hotel The Peninsula Paris
Hotel The Peninsula Paris is magnificent in every way. The building itself is romantic, with a simply stunning rooftop offering wonderful views of the Eiffel Tower. Many rooms have romantic balconies overlooking tree lined avenues. But the service here is perhaps the best feature, the concierge can arrange anything, the wait staff are discrete yet attentive, and the housekeeping is immaculate. Perfect for any couple on a romantic escape in Paris.
Four Seasons Hotel George V Paris
Four Season's Hotels are known for being luxurious and romantic but Four Seasons Hotel George V Paris is on another level. It's not just what's inside the hotel, but what you can see from the windows and rooftop. The Eiffel Tower makes a wonderful backdrop to breakfast on the terrace or a drink on the terrace late at night. The tree lined avenues are are at their finest in late spring, but this is a magnificent hotel for couples to visit any time of year.