The romantic city of Florence is considered to be the birthplace of the renaissance. It's the largest city in Tuscany and contains some of the world's most famous artworks including Michelangelo's David. The city centre is a world heritage site. In addition to its unrivaled cultural heritage the city itself is beautiful with the Arno river winding its way through stunning buildings many dating back to the 13th century. Florence is an excellent choice for a romantic getaway.
.
Four Seasons Hotel Firenze
Known for its renaissance decor Four Seasons Hotel Firenze is a wonderful romantic hotel in Florence. The hotel buildings date back to the 15th century and the grounds are absolutely stunning. Most of Florence's famous locations are within 15 minutes walk from 4 Seasons. The hotel has an excellent spa, a lovely pool, and a Michelin starred restaurant. This is an excellent choice for a romantic getaway, wedding anniversary or honeymoon in Florence.
Helvetia & Bristol Firenze
Located right in the very heart of Florence Helvetia & Bristol Firenze is a magnificent 5 star hotel perfect for a romantic getaway. This hotel features antique furniture, chandeliers and marble bathrooms it is very romantic. Located 100m away from Florence's best shopping,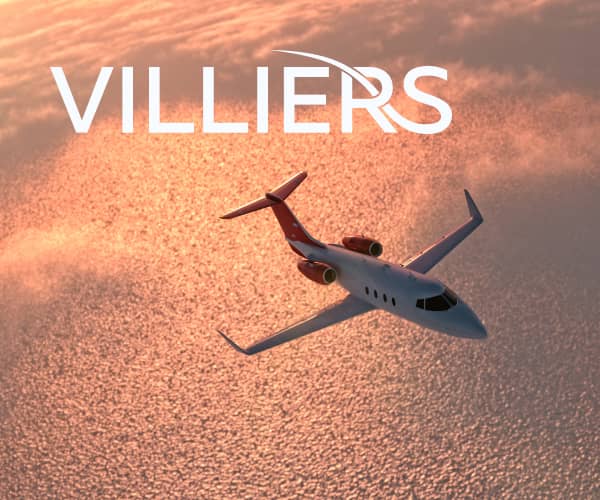 Hotel Regency
Located a 10 minute walk from the centre of Florence in a quiet, wealthy, residential area Hotel Regency is a lovely romantic hotel. It's 5 star and rather luxurious, with the rooms having been recently renovated (as of 2022). The hotel is situated next to a park, and has a wonderful courtyard.
Learn some Italian before you go.
IL Tornabuoni The Unbound Collection by Hyatt
The sexy IL Tornabuoni hotel in Florence is part of the Unbound Collection by Hyatt. Superbly located in the heart of the old city close to most of the main attractions. The hotel has an excellent rooftop terrace perfect for romantic dinners. The building is an old palace that dates back to the 13th century. This is one of the most romantic hotels in Florence perfect for a romantic getaway.
Il Salviatino
Il Salviatino is a romantic hotel in a 15th century villa in the Tuscan Hills 3 km from the centre of Florence. Some rooms have magnificent views of Florence. This is an excellent spot for locals looking for a romantic weekend or for visitors to Florence on a romantic escape.
Hotel Lungarno – Lungarno Collection
This beautifully located hotel is right on the Arno river in the centre of Florence. Views are magnificent, as are the meals in the Michelin starred restaurant. This is an exceptional hotel for couples on a romantic getaway in Florence. Rooms are luxurious, as you would expect from a 5 star hotel in one of the world's most beautiful cities.
Hotel Bernini Palace
Nestled in a captivating 15th-century building, Hotel Bernini Palace is perfectly located, just moments away from Florence Cathedral and Ponte Vecchio. The hotel is beautifully decorated with antique furniture and Murano-glass chandeliers, offering a truly romantic experience. Rooms elegantly blend the classical and Renaissance styles, and the romantic terrace provides breathtaking panoramic views of the city. With a stylish restaurant, a cocktail lounge bar, and a daily buffet breakfast, the hotel offers an exceptional stay for couples on a romantic getaway in Florence.
Hotel Brunelleschi
Brunelleschi Hotel is a romantic retreat nestled within a beautifully restored Byzantine tower and Medieval church, offering wonderful views of the iconic Florence Cathedral. Guests can enjoy the taste of Italy at the hotel's two excellent restaurants. Osteria della Pagliazza serves a selection of local delicacies, while the Michelin-starred restaurant, Santa Elisabetta, offers incredible romance.
Located in a bustling pedestrian area filled with inviting cafés and boutiques, Brunelleschi Hotel is really close to the world-famous Uffizi Gallery, making it a prime location for a romantic Florentine getaway.
Experience the Romance of Florence
Indulge in a myriad of romantic activities when you visit the Renaissance birthplace, Florence. Unravel the secrets of timeless artworks, amble hand in hand down narrow cobbled streets, or watch the sunset from Piazzale Michelangelo. Enjoy a private tour of the iconic Uffizi Gallery, experience the city's gastronomic delights with a wine tasting tour in the Tuscan countryside, or simply stroll around the stunning Boboli Gardens. Florence has an enchanting atmosphere that's perfect for reigniting sparks or kindling new ones. For a more detailed guide, check out our full post on Romantic Activities in Florence.
Romantic Day Trips from Florence
Amplify the romance of your Florentine getaway by exploring the beguiling Tuscan countryside. Lose yourselves in the narrow, cobblestone lanes of Siena, a city where the Middle Ages seem to come alive. Consider a wine-tasting journey through the rolling vineyards of the Chianti region. Be enamored by the stunning skyline of San Gimignano, often dubbed as the 'medieval Manhattan'. Feel the slow-paced charm of Lucca seeping into your souls. If your hearts beat for adventure, set sail to the mesmerizing coastline of Cinque Terre or delve deeper into Pisa than its famous leaning tower. These day trips add a dimension of unforgettable exploration to your romantic escapade in Florence. Excited to learn more about these romantic escapes? Unearth all the details in our full post.