Christchurch is a lovely spot for a romantic getaway, whether you choose to stay in a luxury hotel in the city, or escape to one of the many stunning spots nearby like Akaroa, Hamner, Mt Hutt or the Magestical Southern Alps.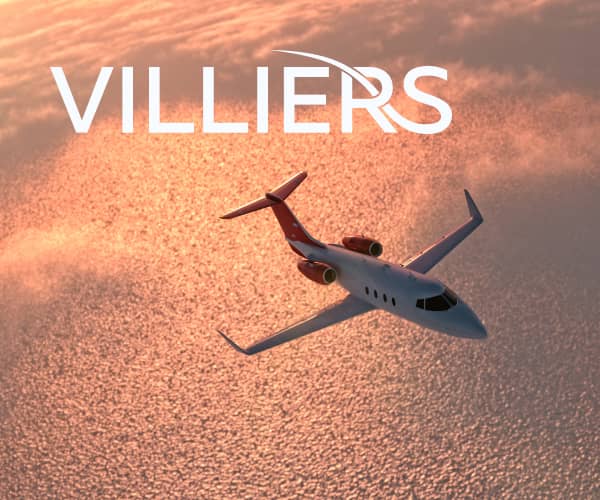 The George
The George is a very nice hotel, classy and refined, it easily one of the most romantic hotels in the CBD. Priding themselves on offering impeccable service the George is a great option for locals wanting a weekend escape in a 5 star boutique hotel. The George feels like an English Hotel. It's also perfect for visitors to Christchurch looking for a romantic getaway hotel.
Crowne Plaza Christchurch, an IHG Hotel
If your idea of a good time is teasing your partner then you'll love the sexy Crowne Plaza Christchurch. The standout feature is the glass wall between the shower and the bed. It's an excellent choice for couples on a honeymoon, or new lovers on a first weekend away.
Novotel Christchurch Airport
Making the most of an airport hotel is all about fulfilling all your airline fantasies. So bring your pilot's hat, or pack your sexy stewardess costume and book a romantic getaway at the Novotel Christchurch Airport. And, most important of all make sure your portable electronic devices are set to airplane mode, there's nothing romantic about watching your partner check twitter.
The Salisbury
Christchurch gets pretty darn cold, and fireplaces are romantic, so it's strange there isn't a fireplace in every hotel room in town. At The Salisbury, you'll be toasty and warm in front of the fire. Enjoy the soft red glow of the fire with a glass of wine. It's no wonder so many Cantabrians rate The Salisbury as one of the most romantic hotels in Christchurch.
Fable Christchurch
Fable Christchurch is all about the views and the balcony. Get a room on a high floor for the best experience. Or perhaps trade that balcony for a Junior Suite with a huge jacuzzi bathtub. Either way you'll find Fable is perfect for a romantic weekend in Christchurch.
The Muse Christchurch Art Hotel
If romance is your art then The Muse is your hotel. Maybe you'll be inspired to try something new at this romantic art hotel in Christchurch. It's the perfect CBD location for your romantic getaway in Christchurch.
Rydges Latimer Christchurch
Crazy in love? You'll enjoy this beautiful padded penthouse suite at Rydges Latimer Christchurch. It comes with a private patio on the 5th floor. Couples love the romantic location next to Latimer Square, and the four and half star luxury.
Sudima Christchurch City
Sudima Christchurch City is an excellent central location for exploring Christchurch and a beautiful modern hotel to come home to in the evening. It's an excellent choice for couple on a romantic getaway in the Garden City.
Fino Hotel & Suites
The one bedroom penthouse suite at Fino Hotel and Suites is perfect for a sexy couples getaway in Christchurch. The apartment is a massive 140 square metres of adult playground. You'll love the balcony, the views, and the spa bath at this romantic luxury hotel.
Distinction Christchurch Hotel
Distinction says their Junior Suites are "the perfect haven for business and pleasure", and we're sure you'll love doing the business in this romantic Christchurch hotel. Just remember to wear your business socks Flight of the Concord's style.
The Observatory Hotel Christchurch
Observatory Hotel Christchurch is located in the Arts Centre, the building has aromantic castle feel perfect for a romantic Christchurch getaway. This wonderful new hotel conversion is squarely aimed at couples and a popular wedding night hotel in Christchurch.
The Britten Stables
The Britten Stables is actually the home, and former workshop, of John Britten. Motorcycle enthusiasts will love the history of this hotel, while those who don't have a clue who John Britten was will just enjoy the stunning architecture. The Britten Stables is magnificently sexy suites perfect for your wedding night, anniversary or any romantic occasion.
Otahuna Lodge
Otahuna Lodge is where royalty stay when in Christchurch, available for exclusive hire or just one romantic suite at a time. Nothing says 'I love you' like a couples weekend at Otahuna Lodge.
Romantic Couples Getaways Near Christchurch
Christchurch is a small liveable city, which means you'll often run into people you know while you are out and about. To avoid this, people having an affair often choose to get out of the city for a dirty weekend in one of these romantic spots in Canterbury. But, you don't have to be cheating to enjoy a sexy couples escape; you can just pretend!
Romantic Getaways in Akaroa
Akaroa is French and that makes it's sexy, so it's the perfect place for a romantic weekend getaway from Christchurch.
Annandale Coastal Farm Escape & Luxury Villa Collection
Annandale offers several romantic private villas on a large coastal farm. You won't see another soul while you're here, the villas are spread wide apart and the farm is huge. There are several villas to choose from, but the most romantic by far is Seascape. It's position is fantastic, deep inside a tight cove, so close to the sea it gets wet, and covered with salty spray when things are rough. This is the ultimate romantic couples escape from Christchurch.
Akaroa Village Inn
Akaroa Village Inn has some magnificently romantic penthouses, but the sexiest suite by far is suite #69 (yes, really). Reserved for couples it comes with a spa bath and a magnificent four-post bed, perfect for a romantic getaway in Akaroa.
Beaufort House Akaroa
Couples love this magnificently romantic wrought iron bed at Beaufort House. It's got a old worldly romantic feel unlike most newer hotels. This charming, luxurious bed and breakfast is a short stroll from Akaroa village and has been hosting loved up couples for more than 100 years.
Romantic Getaways at Mt Hutt
Summer or winter Mt Hutt is stunning, it's the perfect place for a sexy couples escape near Christchurch. So grab your special someone and book yourselves a romantic getaway near Mt Hutt.
Fable Terrace Downs Resort
Fable Terrace Downs Resort has 25 luxurious private villas. Each with a romantic spa bath. It also happens to be one of the best golf courses in Canterbury. But even if you not a golfer it is the perfect weekend escape for couples near Christchurch.
Montrose Estate
Mulled wine and the warm glow of a fire by the bed. That's what's on the menu at Mt Hutt's romantic Montrose Estate. Perhaps even indulge yourself with a bit of ski instructor roleplay? Only an hour's drive from Christchurch, this is perfect for a quick romantic getaway.
Hanmer Springs Romantic Getaways for Couples
Canterbury couples have been coming to Hanmer Springs to soak in the hot pools and enjoy a little romantic getaway since 1883. Hanmer Springs is easily one of New Zealand's most romantic towns. In fact, its sole reason for existence is so people from Christchurch can go there for a dirty weekend.
Braemar Lodge And Spa
Braemar Lodge is designed for sexy couples getaways. That's obvious from the moment you arrive. That view from the bed, the 'just private enough' spa pool on the patio. From the second you get inside Braemar Lodge you'll know you're going to want to come more than once.
Amuri Estate Luxury Lodge
Amuri is Corsican for love. And couples certainly love Amuri Estate. This Luxury Lodge lies on the Amuri plain between Hanmer and Kaikoura. Making it the perfect romantic getaway for indecisive people. So if you can't decide between a hot couples weekend in Hanmer or a whale of a time in Kaikoura then Amuri is just the spot.
Sexy Southern Alps Getaways to Mt Cook, Twizel, and the Lindis Pass
Provided you don't mind a bit of a drive from Christchurch, these sexy Southern Alps getaways will open you up to a galaxy of possibilities
Mt Cook Lakeside Retreat
On a clear moonless night there's nothing more romantic than a hot tub for two under the stars. Mt Cook Lakeside Retreat delivers! This is an experience that you'll never forget. Time your arrival to coincide with a meteor shower, and you might just see a shooting star. Remember no clouds, no moon, and no kids, it's the perfect couples escape. Mt Cook Lakeside retreat is a 5 star luxury lodge so the rooms do not disappoint. With both bed and bath offering stunning lake views you'll love this hotel.
SkyScape
The glass roof is there because SkyScape is in the Aoraki International Dark Skies Reserve, which means you'll be seeing stars; more stars than you've ever seen before. It's really romantic. Book a night with no moon and pray the weather Gods are kind.
Lakestone Lodge
Lakestone Lodge overlooks Lake Pukaki, a short drive from Twizel. This luxurious small hotel has 6 stunning guest rooms each with a private furnished patio, and stunning lake views from the bed AND the bath. It's a perfect romantic escape for couples.
The Hermitage Hotel Mt Cook
A hermit is a person living in solitude as part of a religious discipline. A Hermitage is a place where a group of hermits get together and enjoy being alone. Together. Which surely means they are no longer hermits?
While being alone together makes no sense for hermits, it makes perfect sense for a romantic getaway. So go to The Hermitage and enjoy being alone together.
I think Tiffany put it best in her one hit, "I think we're alone now. There doesn't seem to be anyone around. I think we're alone now. The beating of our hearts is the only sound."
Matuka Luxury Lodge
Matuka Luxury Lodge is located just outside Twizel. Fly fishing enthusiasts will know a Matuka is a method of tying flies, which tells you that this is a fishing lodge. But if you're headed to Matuka on a romantic getaway, then your not here to fish, so leave the rod and waders at home.
The Lindis
The Lindis is one of the finest luxury lodges in the world, so of course, it's a little expensive. It's secluded, luxurious, and perhaps, just a little decadent. So, of course it's the perfect place for a romantic getaway if you can afford it.
Grab one of these deals and have yourselves a romantic getaway in Christchurch. Or perhaps Queenstown is more your style?