Couples come to Rotorua for a dirty weekend. And you can see why, there really is no other town in New Zealand quite like it (except Taupo). Almost every hotel, motel, and campsite has a private hot tub. And if you manage to find one that doesn't don't worry you can rent a private hot pool with lake views by the hour at The Polynesian Spa. Or head to Hells Gate on your romantic getaway and get really dirty with a hot couples mud bath.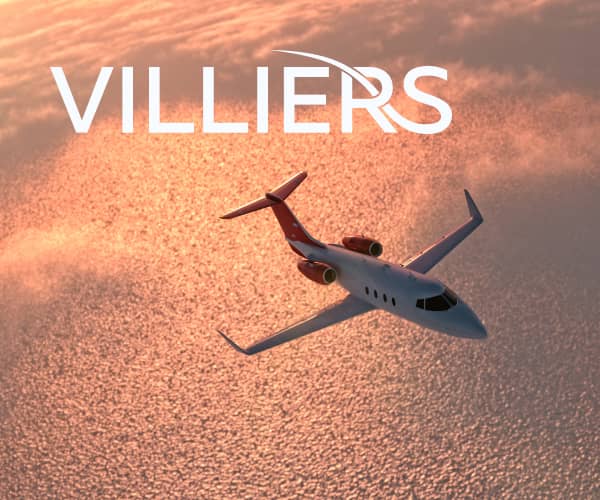 Black Swan Lakeside Boutique Hotel
Couples love Rotorua's Black Swan Lakeside Boutique Hotel. There's nothing like the warm glow of a fireplace to heat up a romance. And, remember, everyone looks good by the light of a fire, it's very flattering. Black Swan is a beautiful romantic hotel for couples right on the lake. It's away from the CBD so it's perfect for a secluded romantic weekend in Rotorua.
Solitaire Lodge
Romantic Solitaire Lodge sits on the edge of Lake Tarawera, 20 minutes from downtown Rotorua. This exclusive 5-star lodge offers stunning views of Mt Tarawera, as well as excellent fly fishing. The lake has some great natural hot springs accessible by boat, but no boat is required to enjoy the views from the totally private outdoor bathtub. It's very romantic.
This is one of the finest Lodges in the North Island, so it's not cheap, but if you're looking for a dirty weekend in Rotorua, then this is the place.
Treetops Lodge & Estate
If you're feeling like a stag in rut then Treetop Lodge & Estate is the place for romantic getaway. This ruggedly handsome hunting lodge is exclusive and luxurious, so it's excellent for romance. It is the most romantic hotel in Rotorua.
Peppers on the Point Lake Rotorua
This romantic hotel in Rotorua has lake views, and a huge spa bath in the room. What more could any couple want for for a dirty weekend in Rotorua? Peppers on the Point is an exceptional secluded hotel for couples. So if you're been building up for a while, book a romantic couples getaway at Peppers and find the release you've been waiting for.
Pullman Rotorua
A glass of wine, a bath for two, a view to die for, it's so romantic. So, kick your vacation up a notch. Pullman Rotorua is the only large 5-star hotel in Rotorua. It's perfect if you're out to impress that special someone so earn yourself some brownie points by booking a romantic weekend away at Pullman Rotorua.
Prince's Gate Hotel
Many people see a red room and immediately are reminded of 50 Shades of Grey. At Prince's Gate Hotel they have a magnificent red suite. It's actually a really lovely hotel, just don't forget your safeword. Find out just how good a romantic weekend in Rotorua can be at Prince's Gate Hotel.
Holiday Inn Rotorua
The romantic Holiday Inn Rotorua is located right next door to Whakarewarewa Geothermal park. From a premium room you can watch as Pōhutu geyser erupts up to 15 times every day! Now that's something to aspire too. Book yourselves in for a romantic getaway in Rotorua.
Novotel Rotorua Lakeside
Novotel Lakeside is an affordable romantic hotel in Rotorua for couples. You'll love the Junior Suite at Novotel Rotorua Lakeside with it's sensational views of the lake. The hotel is right in the heart of the city next to Eat Street, perfect if you like to be in the heart of the action.
Millennium Hotel Rotorua
Ahhh, your own private outdoor spa pool, now that's romantic. Millennium Hotel Rotorua is a true gem; perfect for a romantic couples getaway in Rotorua. Leave the kids at home, and come have some adults only time at this sexy hotel.
Rotorua is the ultimate romantic couples getaway
There's so much for couples to do. From outdoor adventure activities like mountain biking, hiking, and white water rafting. Or try your hand at fly fishing, 4 wheel driving, ride the luge, go ziplining, there's plenty to get the blood pumping. Then relax in one of the cities many fine geothermal hot springs. Find a secluded natural hot spring and take a moonlit skinny dip, or book a private spa and and share some romantic time together. Get dirty with a romantic couples mud treatment, or just get dirty in your hotel room. Stroll hand in hand by the lake, and enjoy one of the many great restaurants and bars in Eat Street. Grab one of these Rotorua Couples Getaway deals. You're guaranteed a good time.
New Zealanders affectionately refer to Rotorua as Rotovegas. It's nothing like the actual Las Vegas, but it's similar in that it's a playground for the rest of New Zealand. It's close enough to drive to from Auckland, Hamilton, and Tauranga. It's popular for conferences, and most of all for couples looking for a romantic getaway.
Couples Packages in Rotorua
Polynesian Spa couples package
Gondola and Dinner couples package
Secret Spot Couples Hot Tub package
Hells Gate dirty couples package
Kayak to hot pools at sunset couples package
Redwoods Nightlights couples package
Couples Horse Trek package
Float Plane to secluded picnic couples package
Zipline couples package
Because of its central location Rotorua is popular romantic destination for couples from Auckland and Wellington.