The Best Hotels for Romantic Holidays in Seychelles for Couples
A romantic getaway in Seychelles is a true tropical paradise for couples. Imagine waking up to gentle the sound of the waves lapping at the golden sands, and the sight of crystal-clear waters teaming with tropical fish, surrounded by lush tropical gardens. Seychelles offers a perfect setting for couples to fall in love all over again.
Seychelles is also a perfect destination for a honeymoon, there's an atmosphere of intimacy and no end of opportunities for romance. Seychelles offers plenty of activities to choose from, so you're bound to create memories that will last a lifetime. Imagine taking a romantic sunset cruise on a traditional boat, sipping on champagne and watching the sun dip below the horizon. Or imagine visiting a secluded island, hand in hand, and enjoying a picnic on the beach.
But Seychelles is not only about relaxation and adventure, it's also a culinary paradise. Imagine indulging in delicious seafood and international cuisine, all served in a romantic atmosphere. Many hotels are happy to set up a private candlelit dinner on the beach, or arrange a picnic on a secluded island, Seychelles is the perfect place to make your love story even more special. A romantic getaway in Seychelles is the perfect combination of Indian Ocean paradise, adventure, and culinary delights, all wrapped in a seductive and sexy atmosphere. So why wait? Book your romantic getaway to Seychelles today and let the island's magic charm you and your partner.
The stunning Seychelles islands are about 1,500 km east of Kenya in the Indian ocean. In the early 19070's this was where the the cool people came on holiday. And, it's still awesome today. Seychelles is beautiful, there are 115 islands most of which are nature reserves. The populated islands contain some absolutely incredible romantic resorts, so it's a great choice for a sexy couples vacation or a honeymoon.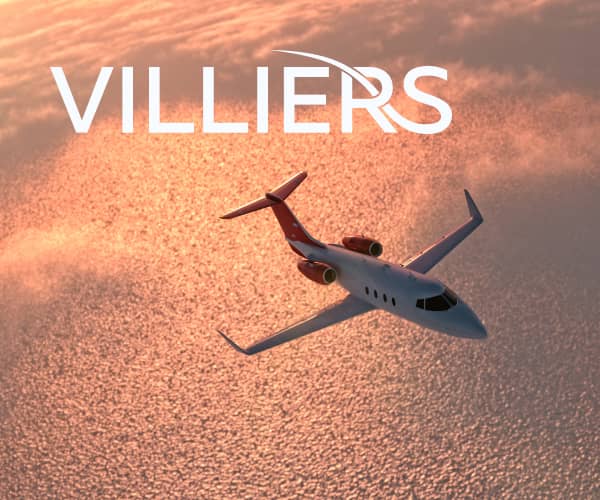 Here's our picks of the most romantic resorts in Seychelles.
Anantara Maia Seychelles Villas
Anantara Maia Seychelles Villas is such a wonderful place for a honeymoon or a romantic couples vacation in Seychelles. The Villas are massive at 250m2 and very luxurious. The villas all boast stunning views and come complete with a sunken outdoor bathtub surrounded by an infinity pool. The resort is incredibly private which is perfect for couples on a romantic Seychelles holiday. Guests can choose to dine at the restaurant, in their room, or on the beach. Activities include scuba diving, snorkeling, paddle boarding, and kayaking, so there's plenty to keep you entertained outside the bedroom. Anantara Maia Seychelles Villas is located on the main island of Mele so there is plenty to explore.
Constance Lemuria
Constance Lemuria is a 5 star resort on the island of Praslin, located north east of Mele. Praslin is the second largest island in Seychelles and has several resorts, but Constance Lemuria is the most romantic. The hotel offers a choice of 4 restaurants and 5 bars. there a magnificent pool split over 3 levels. There is also an excellent spa. Activities include snorkeling, windsurfing, tennis and golf. This is a a very luxurious resort in a stunning location that is very remote making it the perfect place for a honeymoon or a romantic Seychelles holiday.
Six Senses Zil Pasyon
Six Senses Zil Pasyon is located on the tiny private island of Felicité. The resort has some absolutely stunning architecture with a series and villas built into the cliffs offering drop dead gorgeous views. The villas are huge and as luxurious as any you will find in Seychelles. The resort also offers a restaurant and bar. Couples love the location for a romantic holiday.
Four Seasons Resort Seychelles at Desroches Island
Four Seasons Resort Seychelles at Desroches Island is super private. Desroches Island is only 5.5km long with a local population of only 100 people. Many of whom work at the Four Seasons resort. There's also a healthy population of turtles that call the island home. The resort itself is lovely, very luxurious, as you'd expect from a Four Seasons. There are only two restaurants to choose from, as well as a bar and a deli. Activities on the island include snorkeling, scuba, and fishing. There is also a tortoise sanctuary on the island. Couples rate this resort very highly for a romantic holiday getaway. It's a luxurious resort on a beautiful tropical island with a white sand beach and no people. Perfect for a honeymoon in Seychelles.
Four Seasons Resort Seychelles
Four Seasons Resort Seychelles i located on the main island of Mehe. It is built on the hill overlooking the bay and offers some of the most incredible views. There is a great beach as well as a pool. All of the Villas have private pools as well. Four Seasons Resort Seychelles offers two excellent restaurants and is a popular honeymoon destination.
Mango House Seychelles, LXR Hotels & Resorts
This romantic 5 star hotel in Seychelles offers beachside rooms with private terraces and fabulous ocean views. It's an excellent choice for a romantic getaway in Seychelles. Mango House offers a wellness sanctuary, water sports and is a short walk from an excellent beach. We recommend the 1 bedroom house suite for couples as it has a private plunge pool which is essential on your honeymoon.
JA Enchanted Island Resort Seychelles
Located on Round Island, just off the coast of Mehe is the sexy JA Enchanted Island Resort Seychelles. This is a popular wedding and honeymoon destination and offers some very sexy features couples will love such as private outdoor baths with stunning views, private infinity pools in some villas, and floating breakfast served in the pool. There's a spa and a restaurant, activities include snorkelling, paddle boarding and kayaking. This is a great place to relax and the lush gardens make it incredibly private in each villa.
Chauve Souris Relais Seychelles
Highly rated by couples for a 2 person stay is Chauve Souris Relais. Located on a tiny island just off the coast of Praslin this resort is as private as you will find anywhere. Pictured above is the wonderfully romantic 'suite with sea view' which is perched on the waters edge – the perfect romantic getaway.
Constance Ephelia
Nestled on the north east coast of Mehe island is Constance Ephelia, it is a large resort that covers the hillside overlooking the ocean with a beautiful private white sand beach. There's 5 restaurants and 6 bars to choose from so you won't go hungry. The resort has 3 pools plus the villas have their own private pools as well. The spa offers outdoor massage treatments in a pavillion on the hilltop with stunning views. It is the perfect place for couples to unwind.
Hilton Seychelles Northolme Resort & Spa
Situated on Mahe island, Hilton Seychelles Northolme Resort & Spa offers guests sensational views from it's hillside location. The hotel offers 2 restaurants but are also happy to arrange a romantic candlelight dinner for two on the beach. It is an excellent option for a romantic getaway in Seychelles, and while it's not cheap it is far from the most expensive resort in Seychelles. Couples should opt for the ocean view villas with infinity pool for the most romantic experience.
Raffles Seychelles
Raffles Seychelles is located on Praslin, it is a very romantic luxury resort with an excellent beach. The hotel has 2 infinity pools for guests to enjoy as well as private plunge pools in all the villas. There's a great spa, and 6 restaurants for guests to choose from. It is a 15 minute ferry ride to the tortoise sanctuary. Raffles is very popular with couples on a romantic holiday.
North Island, a Luxury Collection Resort, Seychelles
North Island, a Luxury Collection Resort, Seychelles is the most exclusive resort in Seychelles. Located on a fairly large private island there are only 11 villas spread along the glorious white sand beach. The resort caters to your every desire, dinner on honeymoon beach, no problem. Morning yoga, or a spot of fishing with a local expert no problem. This is a resort that is far beyond the means of most people and caters to the the wealthiest guests. It is exceptional in every way, from the location, to the architecture, the views and the service. Everything here is off the charts good. Because there are only 11 villas on the island it is often booked out. If you see it available and want to stay then book it immediately.